Icons are adaptable visual tools that can be used for a variety of purposes, including presentations, infographics, and other visual forms of communication. If you know how to use an icon builder, making your own icons doesn't necessarily require advanced
design skills. Let's look at the top icon-maker software for 2023 and discuss how to get the most out of each one.
1. Iconion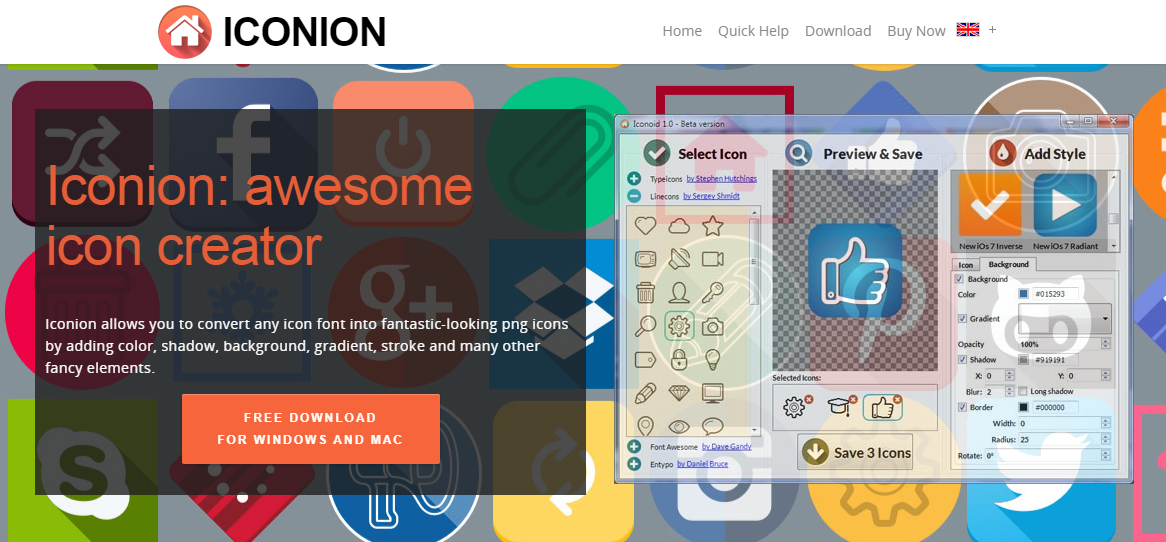 Icon coloring, additional pro features, and no installation are three of Iconion's best features. Anyone can use it to create amazing flat icons, long projection icons, desktop icons, social network icons, mobile app icons, and more. Iconion can serve as a source of inspiration for mobile UI designers as well.
To start, just choose a symbol font of your choice, such as Entypo,TypeIcons, or any other, then save it as a JPEG, PNG, BMP, or ICO file. Colored icons, icon files, icon shadows, long shadows, rotation gradients, background colors, background gradient, borders, etc., are just some of the styles you can opt for with this tool.
2. IconEdit2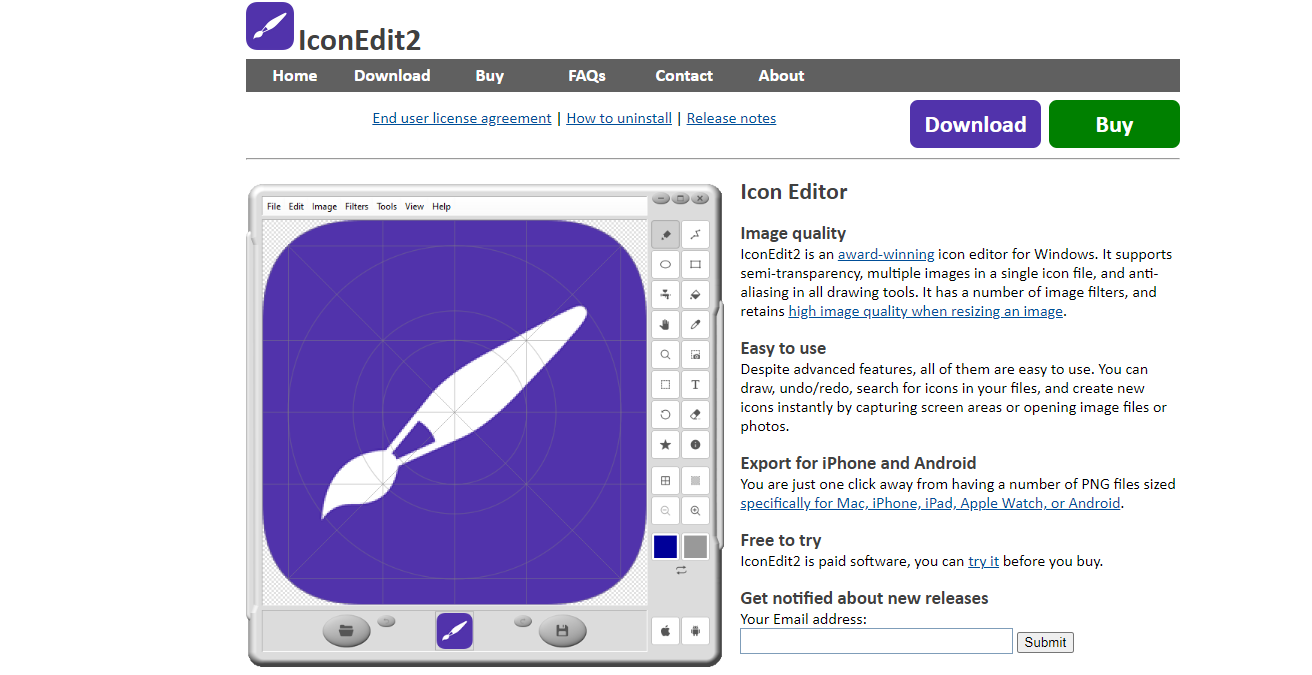 IconEdit2 is very user-friendly and offers quite a few features, You can use it to generate an icon or edit already existing icons. It can make icons of various sizes, from tiny ones, to large one. The program can open PNG files with 128128 pixels and JPG images with 256256 pixels.
Color picker, shape tools like circles, ovals, and rectangles, gradient-supporting stroke styles, multiple fills per color fill mode (solid), custom shapes like hearts, and anti-aliasing effects on all objects are just a few of the features that IconEdit2 has to offer. The program includes an image editor with a variety of tools, including an eraser, a bucket fill feature, blur/sharpen, brightness/contrast, and auto levels/leveling.
3. Venngage's Icon Maker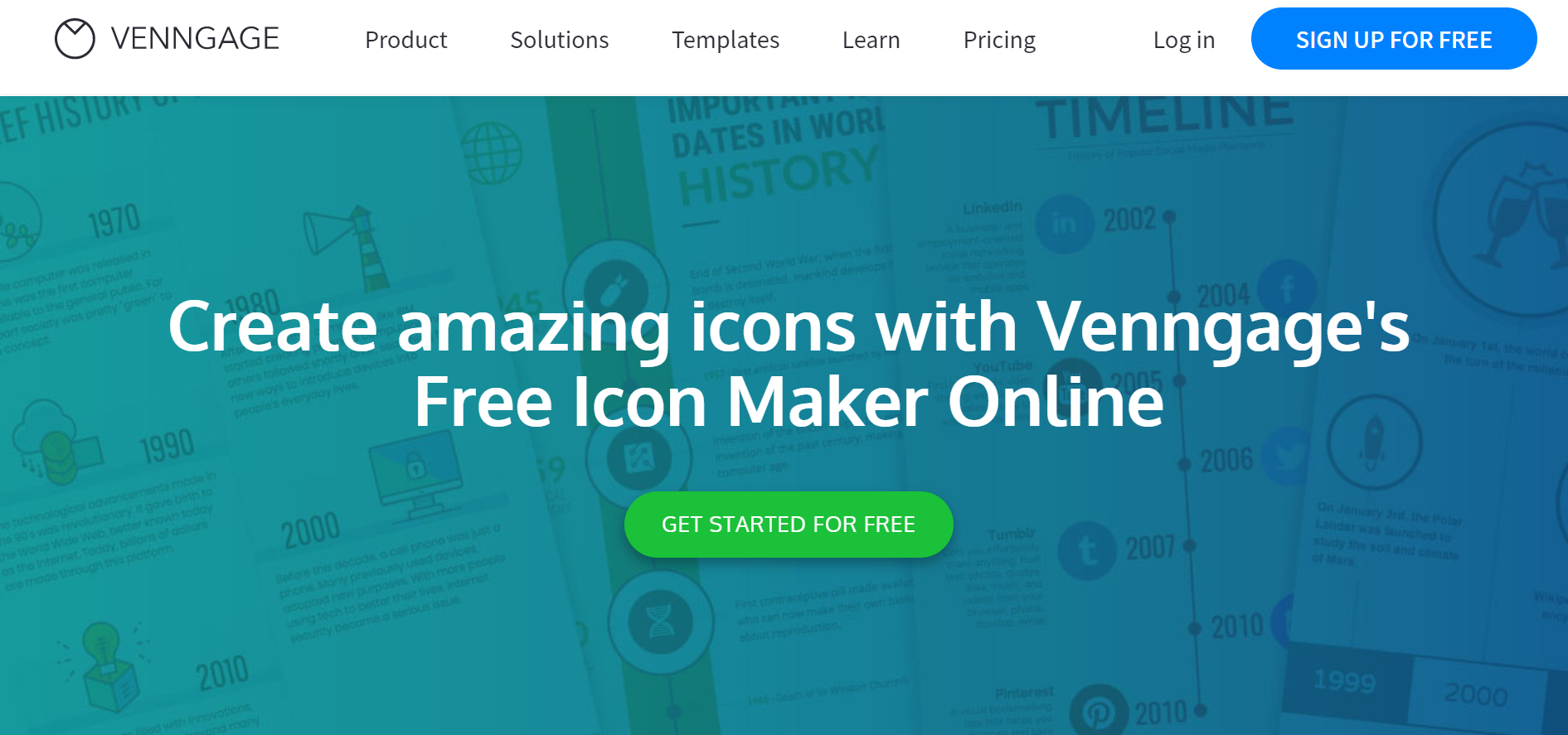 Venngage's Icon Maker is one of the best tools on the market. Its ease of use makes it the perfect icon maker and graphic design tool. Change your icons' colors, sizes, and forms to suit your brand, or combine them to create new ones. Users can immediately test-drive the icons with a free account to determine which ones will work best with their design. Out of their 40,000 overall icons and images, Venngage also provides more than 2,000 unique ones. And, just like many other tools, to use it for various purposes and export in some file formats, you will need to purchase the tool.
4. App Icon Generator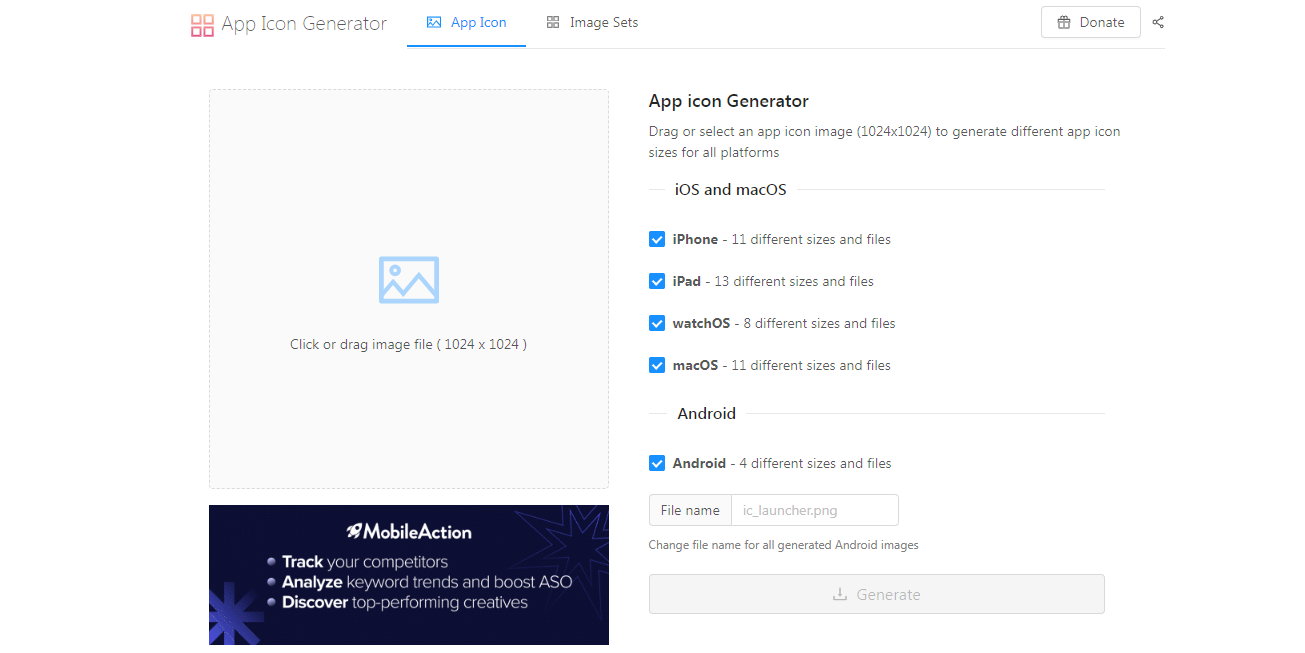 Anyone can create simple icons for their apps with the App Icon Generator. Building an ico with this tool is easy. All you have to do is drag it into place, then alter its size, color, and background color.
You can use it to make OS X, iOS, watchOS, and Android icons, as well as OS X ICNS files. The icon's shapes are limited to a circle, circular rectangle, or rectangular. There's also an option to add a backdrop color, an icon border, and a luster effect.
5. Icon Maker for Windows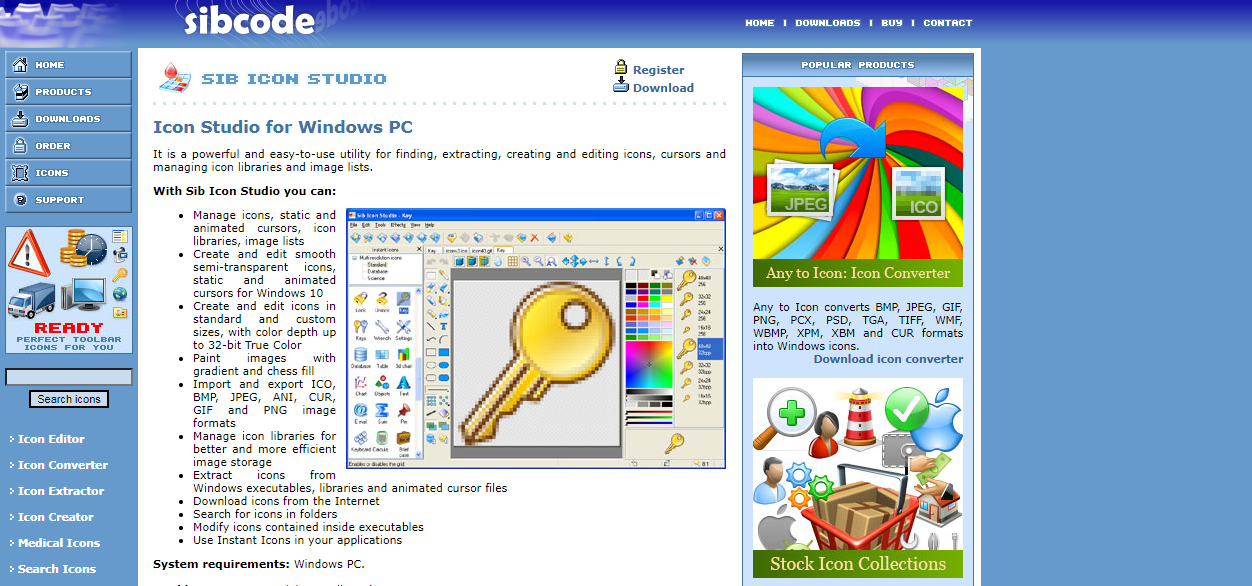 Icon Maker for Windows is a great option if you're looking for a Windows program specifically Before downloading, you can try it out with a free trial. The software includes an icon editor with many tools, including vector drawing and text editing, and an icon library where you can keep your previous creations. Using the tool's packager capability, you can generate or edit new icons.
For more experienced users, there is also an icon converter that combines many formats into a single, universal file, such as PNG or SVG, so that there is no need to alter anything manually.
6. IconsFlow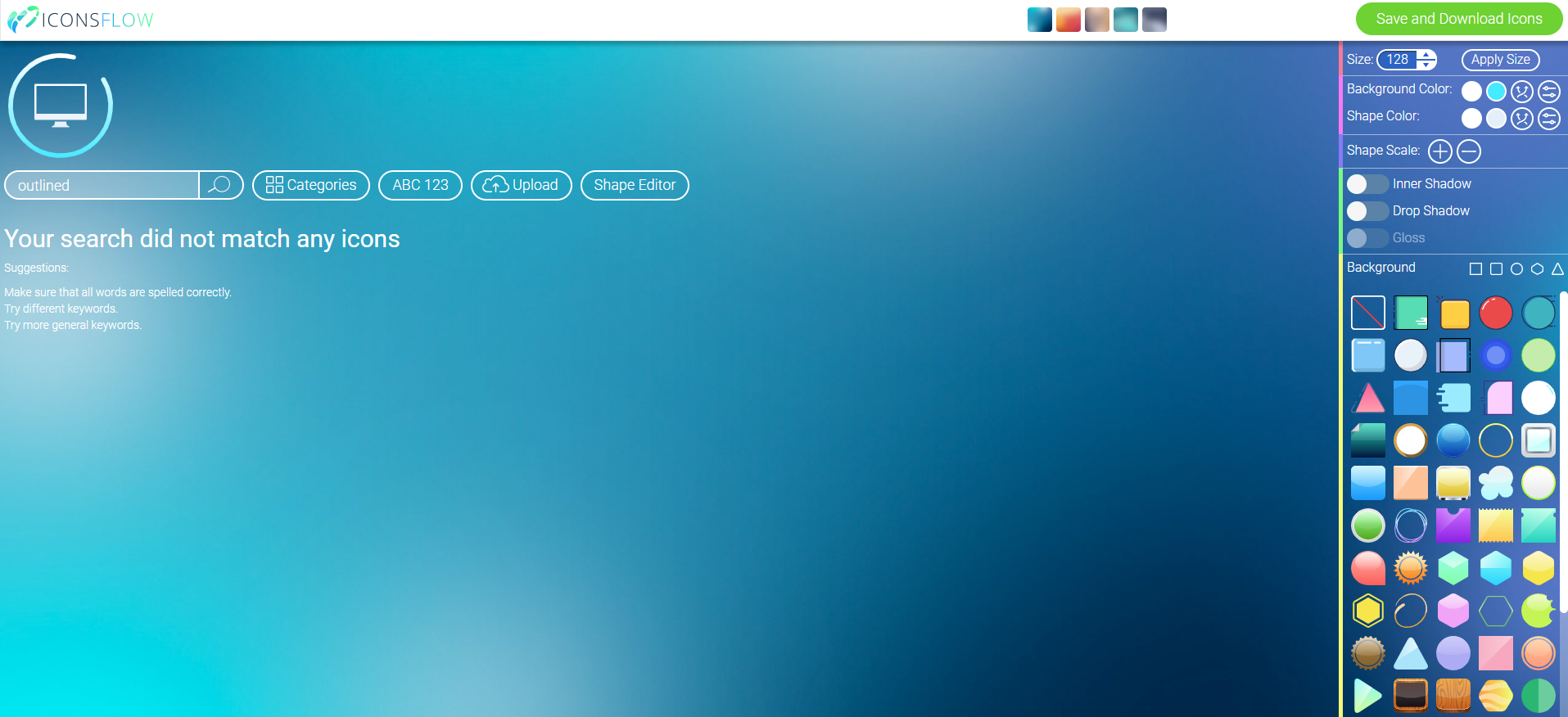 IconsFlow is a web-based icon maker that enables users to edit icons chosen from a vast library while also allowing them to utilize a small number of tools to create distinctive shapes. Up to two sets of icons, each with a maximum of five icons, can be created and downloaded for free.
7. X-Icon Editor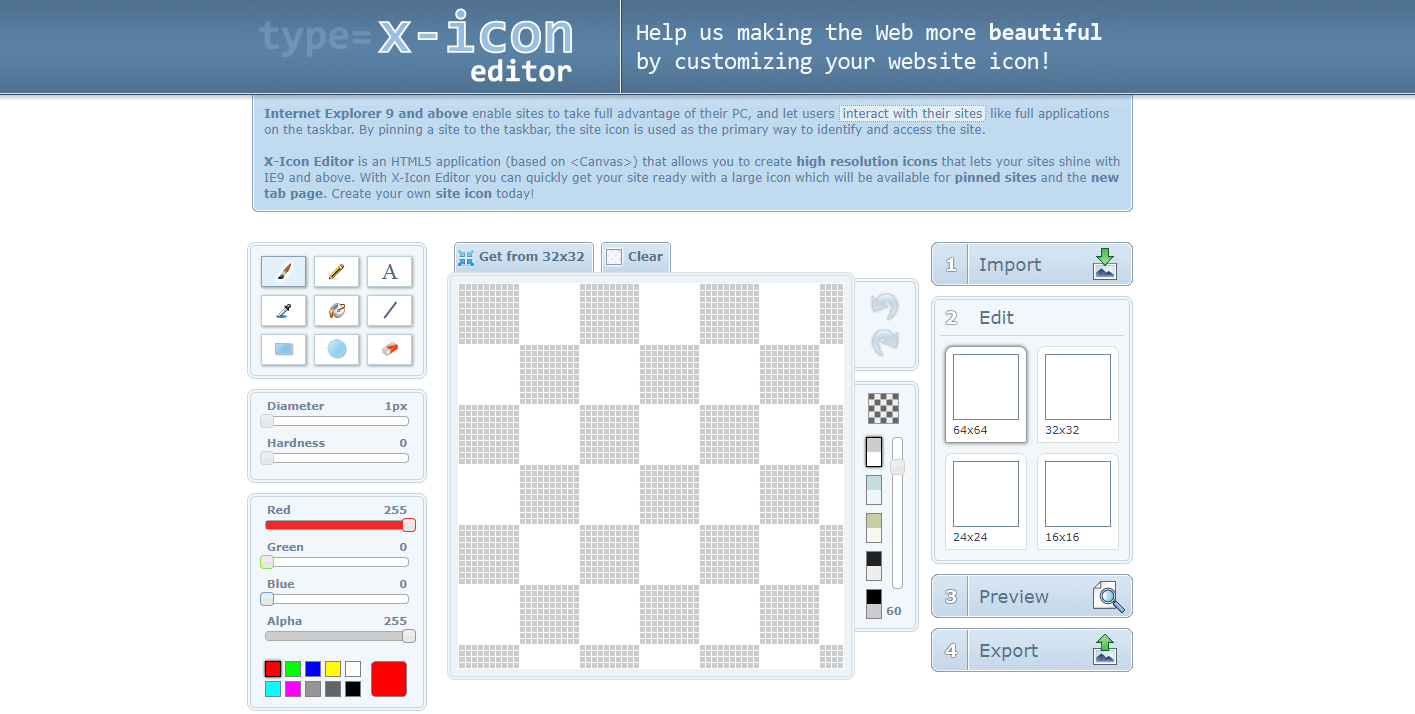 X-Icon Editor is a simple web-based tool. It functions in all browsers up to and including IE9 and enables you to mark your browser's address bar with favicons. Icons can be made in four sizes: 16 x 16, 24 x 24, 32 x 32, and 64 x 64. It provides common tools such as Brush, Pencil, Eyedropper, Lines, Circles, Text tools, etc.
Starting with a blank canvas or importing a jpg, gif, BMP, png, or ico file, cropping it as necessary can help you quickly create your favorite icon. Although X-Icon Editor doesn't offer much, it's adequate if you only want to design a beautiful yet simple icon quickly.
8. SimplyIcon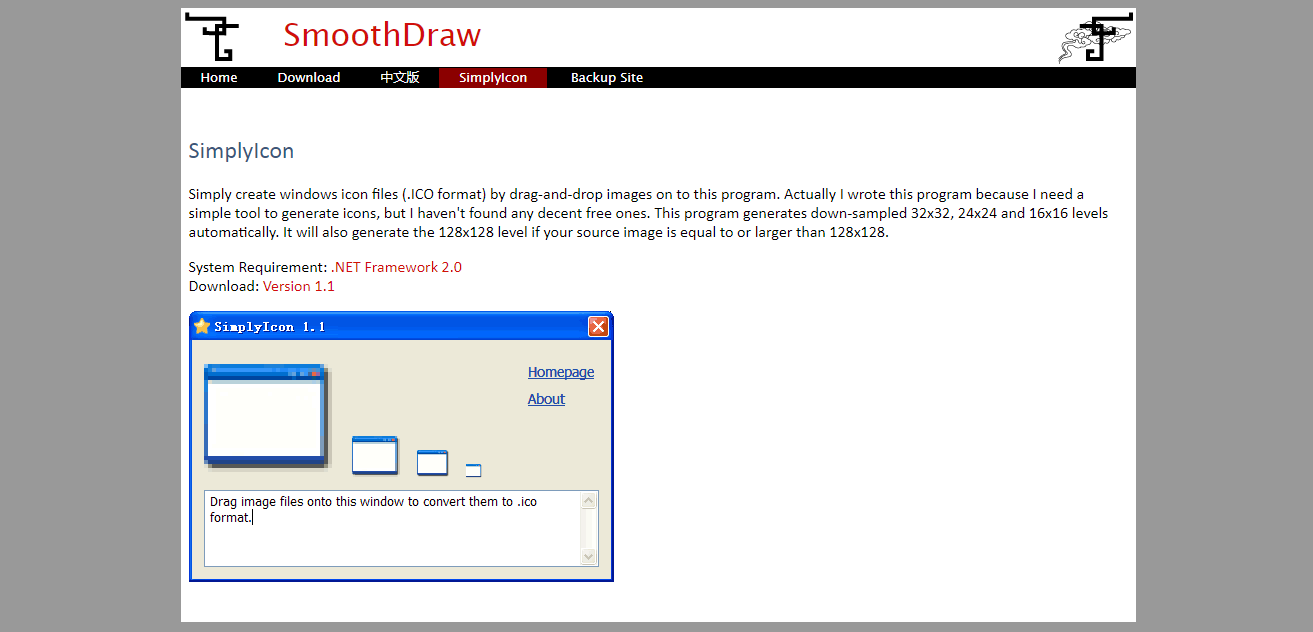 SimplyIcon can help you create icons in different sizes. Use SimplyIcon to make free or custom icons for anyone. The fact that the free icon builder includes lessons that walk you through each step in basic, easy-to-follow detail is its greatest benefit.
Changes in icon size, shape, and transparency are just a few features that make the free icon generator software appealing. It also includes a large icon library with over 400 options, but you can only save icons in.ICO which is its only drawback.
9. Brand Crowd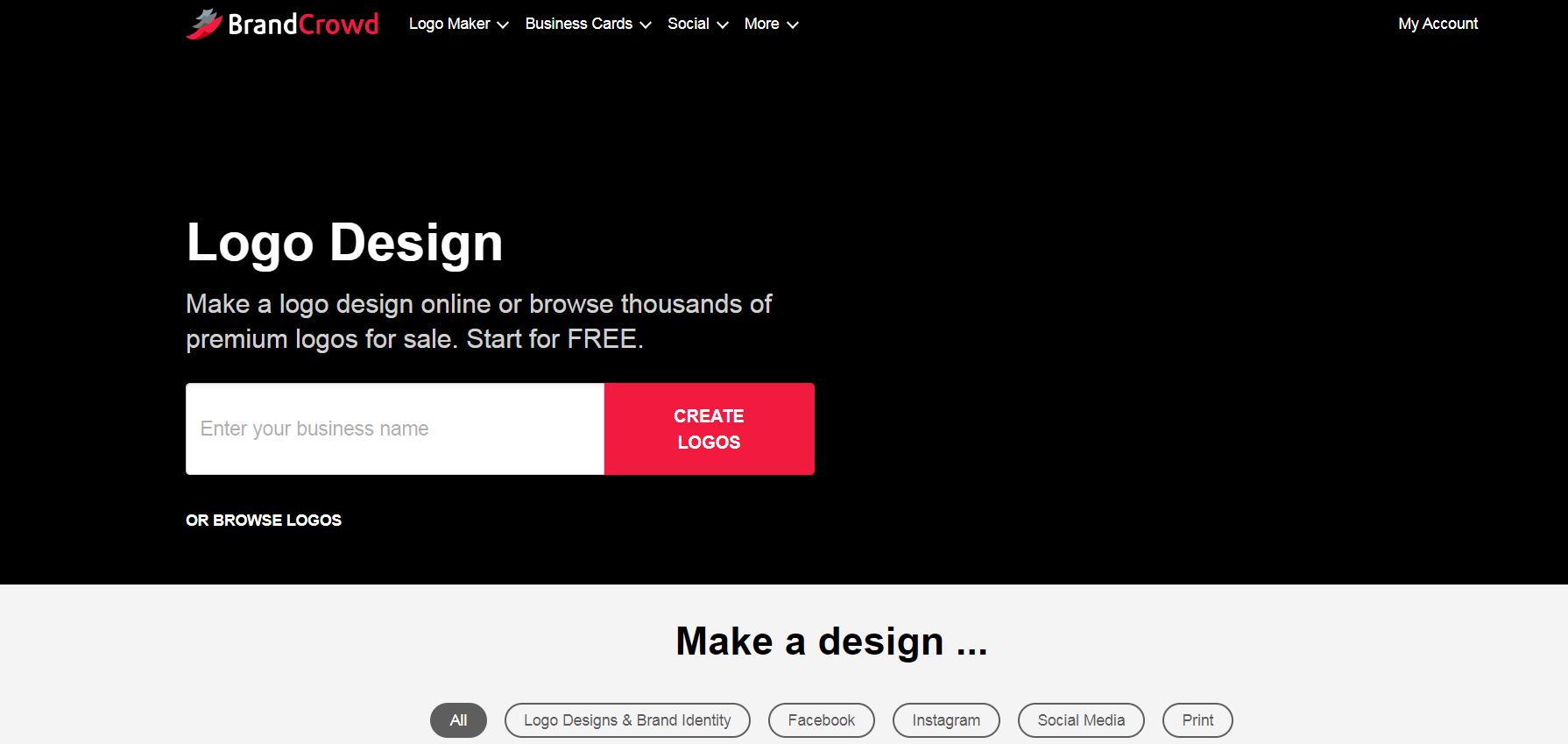 Another web-based icon-creation tool targeted at people who want to create an icon-based company logo is Brand Crowd. As a result, there aren't as many icons included by default. Even so, you can view the existing icons, alter them as you like, or create your combinations using the editor.
The system will automatically adjust a new shape or symbol's color to match your existing palette if you're editing an existing icon-based logo. Although the software is free, you must enter your email address to get your icons and logos.
10. Junior Icon Editor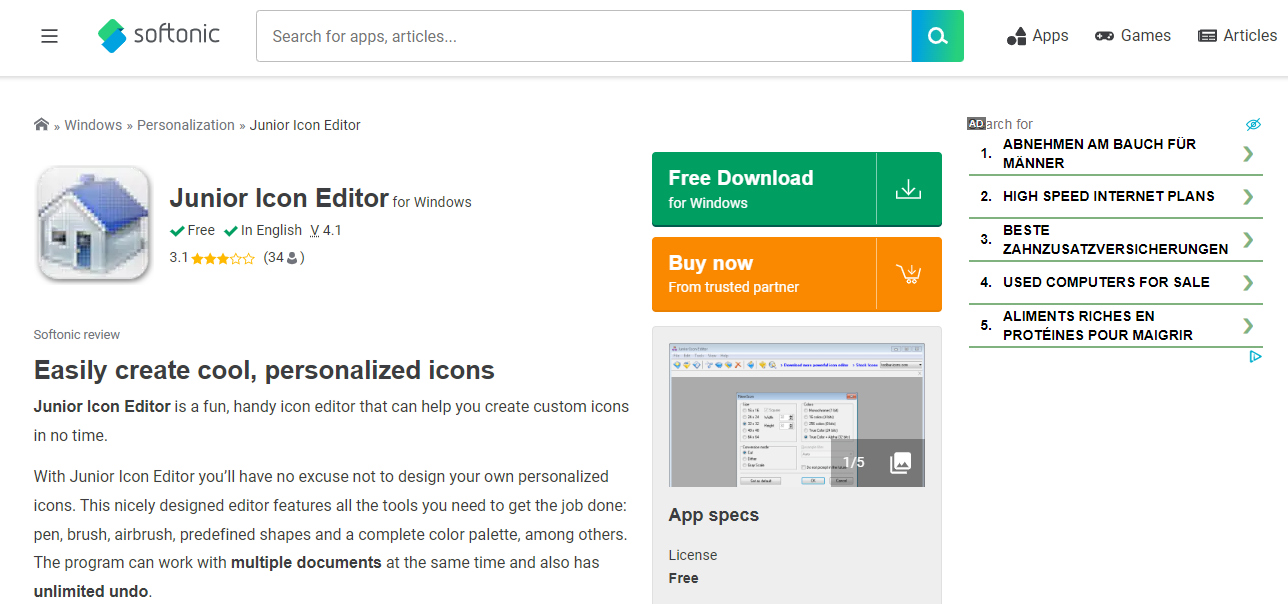 There are many more desktop icon editors available than web-based ones, especially for Windows. Junior Icon Editor, formerly Free Icon Editor, is among the best. In addition to being free, this application is also accessible on a variety of platforms, including Windows 8, 7, Vista, XP, 2003, 2000, ME, 98, 95, NT, iOS, Linux, Android, and the web.
Although Junior Icon Editor may feature Paint-like characteristics, icons are its main focus. It supports a variety of icon formats, including ICO, PNG, XPM, XBM, and ICPR. Icons can be made in whatever custom size you require, in addition to regular sizes.
11. SoftOrbit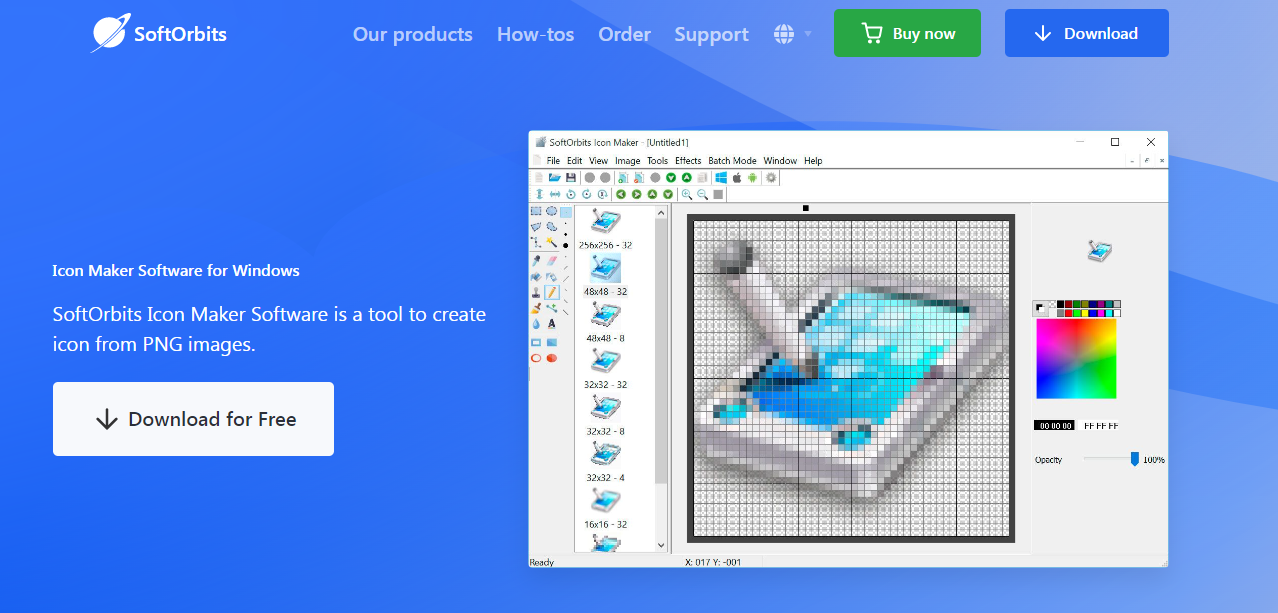 The icon generator from SoftOrbits was created for web developers, user interface designers, and other people who need to create graphic icons. But, it can also be used to create icons for infographics, presentations, and white papers. Although you can download it for free, you must spend at least $50 to get the complete feature set for commercial usage.
After making your icons, download the PNG, JPG, or any files you need. Although you can build whatever form you desire because it's a genuine icon creator, most users will have a high learning curve.
12. Logaster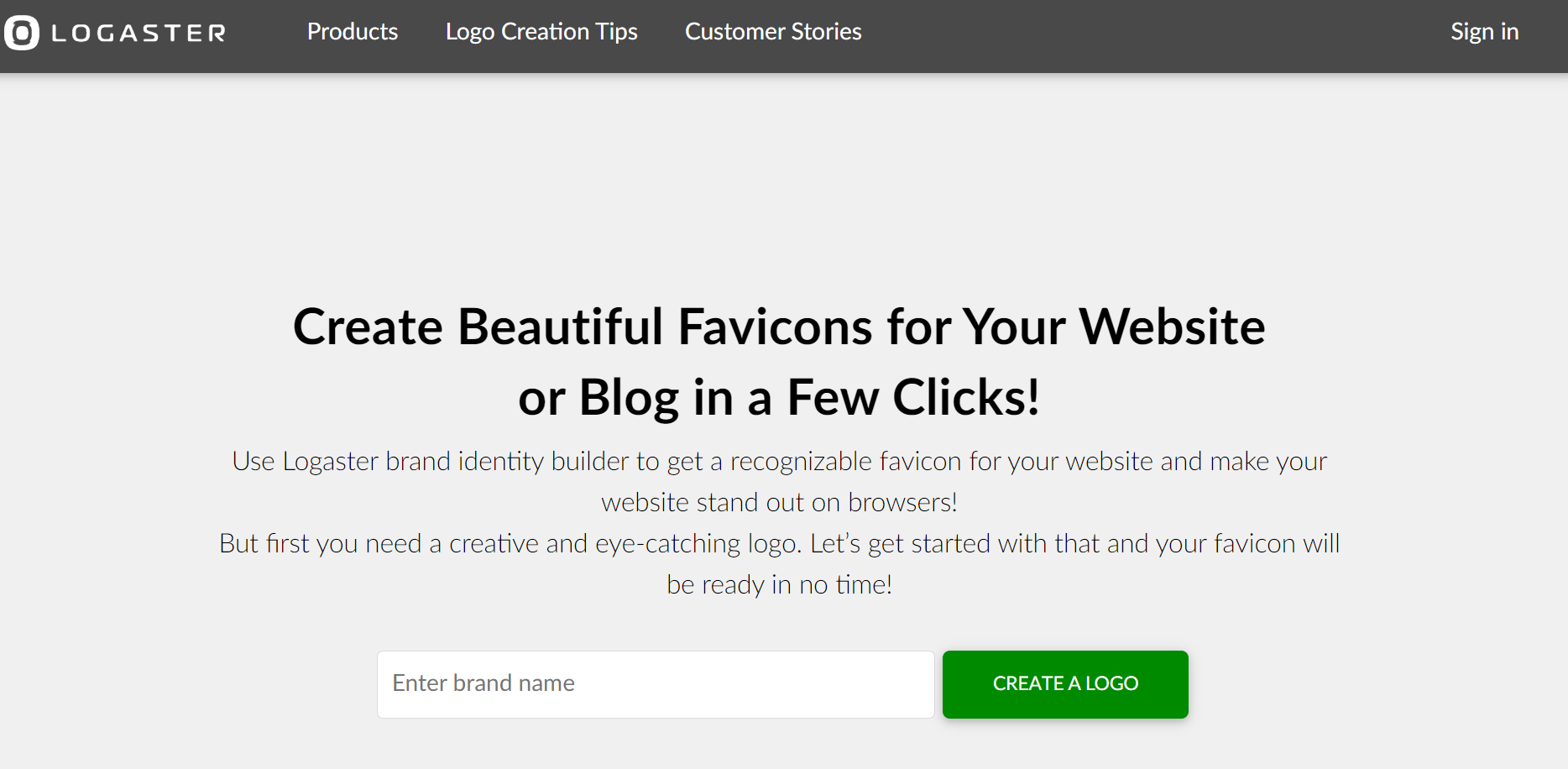 You can quickly and easily create your favicon and icon with Logaster's online tool. This company, in contrast to the others on this list, uses its logo creation wizard to handle the majority of the creative work for you. It's still possible to customize the design using their editor, but if you're in a rush, it's a quick and simple approach to produce some mockups.
Final Thoughts
These free icon creators have many things in common but are at the same time different enough, so everybody can pick the one that best suits their needs. Each free icon generator has advantages and disadvantages, so feel free to combine several free icon builders to produce a singular and flawless icon.