Acer announced the start of sales in Russia of the Nitro XZ270X gaming monitor. It has a large 27-inch curved screen with a 240Hz refresh rate and a 1ms response time. In addition, it has built-in stereo speakers and proprietary technologies to help gamers get the upper hand over their opponents.
Acer Nitro XZ270X Features
The monitor is equipped with a large 27-inch curved VA display with a resolution of 1920×1080 pixels. 1ms response time, up to 240Hz refresh rate, and FreeSync support deliver smooth, tear-free images with minimal lag. Proprietary Black Boost technology enhances the black palette helps to see objects in dark areas. The color coverage of the screen corresponds to 72% of the NTSC space, which allows you to use the monitor not only for games, but also for multimedia or professional tasks.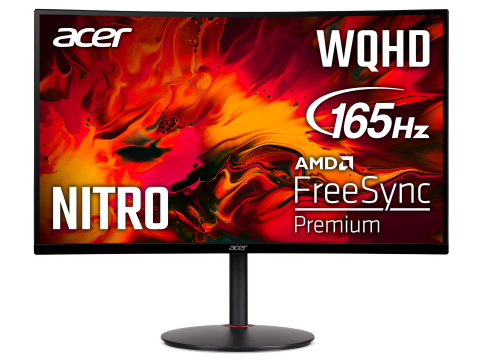 Front Side: Curve Monitor
To protect eyesight and reduce eye fatigue, the Nitro XZ270X provides proprietary technologies: BlueLightShield (combats the harmful glow of the blue light spectrum), Flickerless (eliminates backlight flicker), Low Dimming (allows you to adjust the monitor's brightness depending on the level of ambient light) and Comfyview (prevents glare on the screen).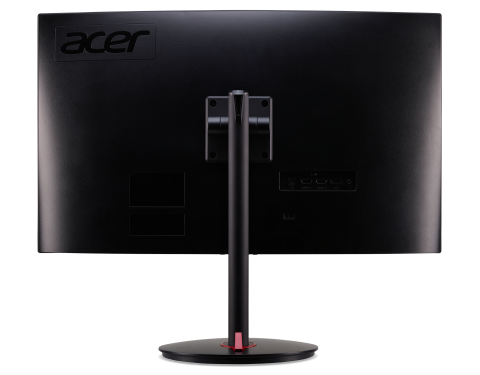 The model has thin bezels on three sides, and a compact stand takes up minimal space on your desktop. It supports tilting the monitor from -5° to 25°, horizontal rotation (+/-180°), as well as height adjustment. To connect to a signal source, two HDMI 2.0 and one DisplayPort connector are available.
The new Acer Nitro XZ270X is already available in Russia at a price of 27,990 rubles.