We are sure that you often notice how small and highlighted parts appear on various websites. In those parts will appear various information, such as names, authors' descriptions, links to social media, pictures of certain people, or something else entirely. Such sections are called author boxes. They are used to give credit where credit is needed.
You can show everyone with whom you have collaborated on a particular piece of content. In just a few steps, you can add such author boxes to your website using useful plugins, and that is why we bring you the Best Author Bio Plugins for WordPress.
Simple Author Box
First on our list is the Simple Author Box, and we hope you will understand why it is in the first place when you read a little about it. With this plugin, you will be able to edit all pieces of information and details within the boxes that you can easily add to your website.
But the best thing is that you do not have any restrictions on adding multiple authors at once to the same article. Everyone you work with will have a special place on your post and with this link, you can see what it would look like!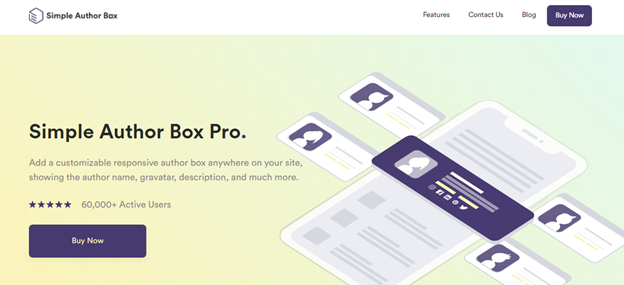 But that is not all you can do with this plugin. You can add your desired look to each author box. Want a minimalist look with some basics about the author you have worked with? You can do it in just a few clicks. You can see how the simple template would look on your website at this link.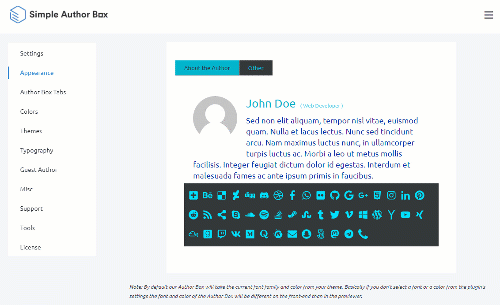 You will have fewer distractions and the person you have worked with will stand out more because of this style. What if you want to add a little more personality to your author boxes? In just a few clicks, you can change it and adapt it to your idea. You can look at this link as inspiration.
Cool Author Box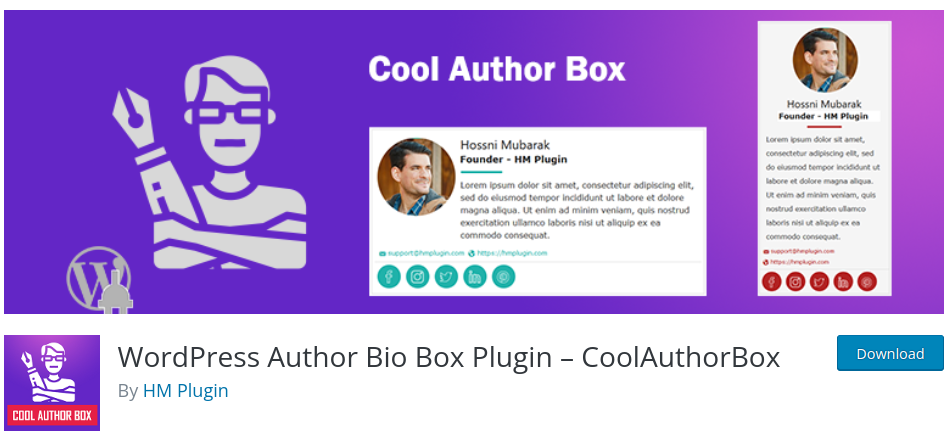 Next on the list is the Cool Author Box, and you will love it if you value simplicity a lot. You will be able to add your or other authors' names, pictures, bios, emails, and all other important things you want so that the person you work with can be found quickly and easily by your visitors.
However, you will not have so many options for customization, and you will choose between several template colors that are not necessarily bad options. In addition, you can display those author boxes both in the widget area and in a single post.
WP Post Author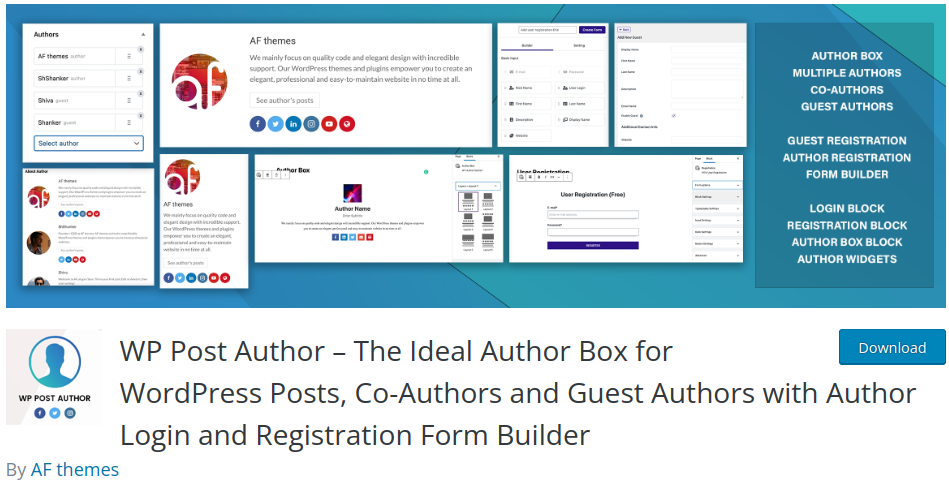 With an author account form builder, WP Post Author is a fantastic author box plugin for WordPress. Using drag-and-drop tools, you can add author boxes, multiple authors, co-authors, or guest authors. Twitter, LinkedIn, and other popular social networking sites are supported by this plugin, and you can all add them to authors' boxes. The author's email address or website can also be added as additional information.
Starbox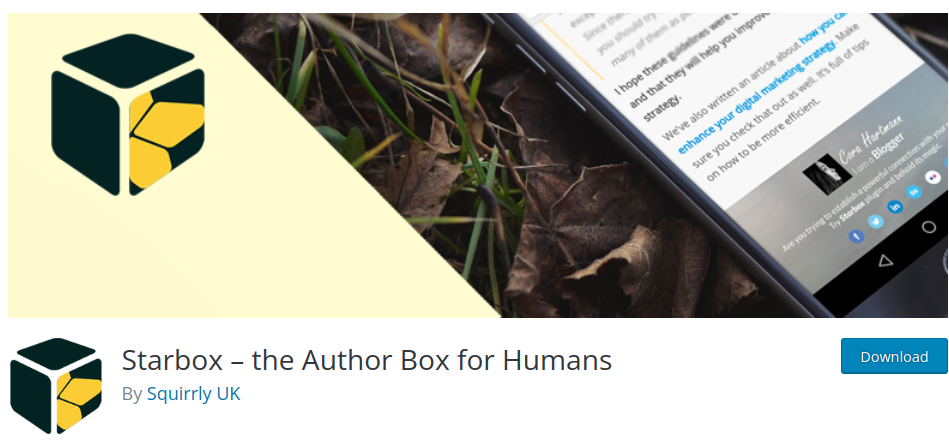 Last on our list is Starbox, but just as brilliant as the others on the list, especially if you want the ability to customize. You will have in front of your different options for personalizing your author boxes, and you will be able to personalize each author.
Themes are created specifically for each author to truly make them sparkle on your website, but if your authors want to make their own boxes, they can do that also. The professionally created designs and landscapes are available to be chosen.
Conclusion
Each of the listed plugins will surely help you in setting up and editing author bios on your WordPress website to improve contact with your audience.
However, we are sure that Simple Author Box will help you the most in improving SEO, and we are sure that it will also become the number one plugin for you to install on your website. You will be amazed by all its features in action, and the simplicity of using this plugin. All you can do now is try it for yourself.