Websites need updates. Updating information, changing the design, or starting from scratch can be time-consuming and tedious. Your website should have an under development or coming soon page. Even if a website under construction is transitory, it must be designed effectively to protect your brand. Coming soon and under maintenance plugins allow web designers, developers, and owners to hide their website while working on it. These plugins are needed to redesign a WordPress site quietly. Although it may appear unnecessary, it's not.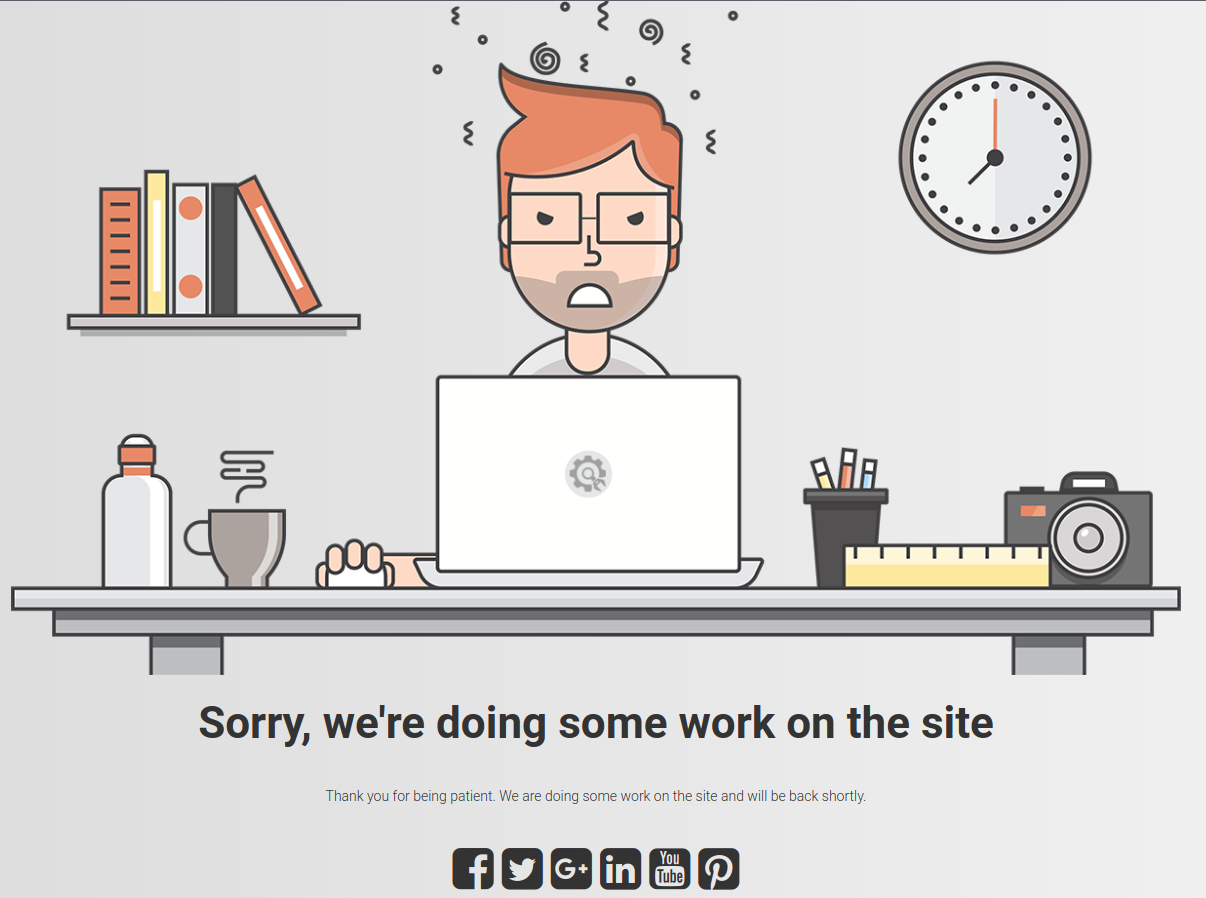 They help your website more than you believe. Unfinished websites are one reason. That can hurt your website's reputation. Broken links, an untidy structure, and unfinished material will likely turn them off. When you set a coming soon or under maintenance page, visitors to your WordPress site will know you're still active. This will encourage people to visit your redesigned site. Here are three coming soon, and maintenance plugins for WordPress.
1. WP Maintenance
The WP Maintenance plugin performs maintenance. It has several uses. It delivers 503 services when the website is down for maintenance. It also creates a temporary authorization page that you can customize. WP Maintenance can alter device looks. Set the background picture, text, and logo, choose the color and use HTTPS-OM or SSL-OM to address any difficulties. It's easy to use, add themes, and design anything.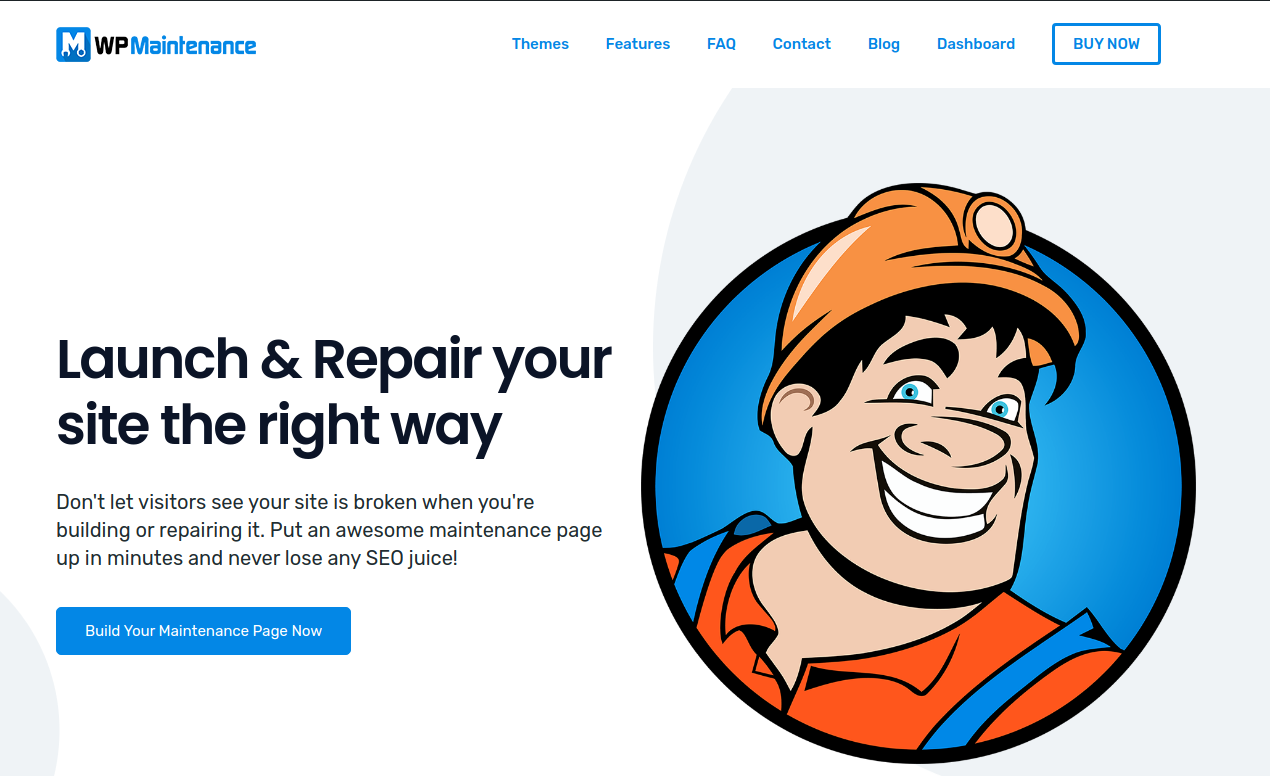 What kind of services does WP Maintenance provide?
Customize title, headline, and text
User login on the frontend
Upload your own log
Blur background effect
Configurable colors
503 error on/off
Support for all popular caching plugins
Google analytics support
Plugin benefits
Choosing a plugin can be difficult. However, flawless ones don't exist. Choose a plugin that meets your needs. WPMaintenance has many functions and settings. What gives? You won't notice the missing choice throughout the complete spectrum. WP Maintenance lets you customize a theme. To personalize your website, you can develop your own theme.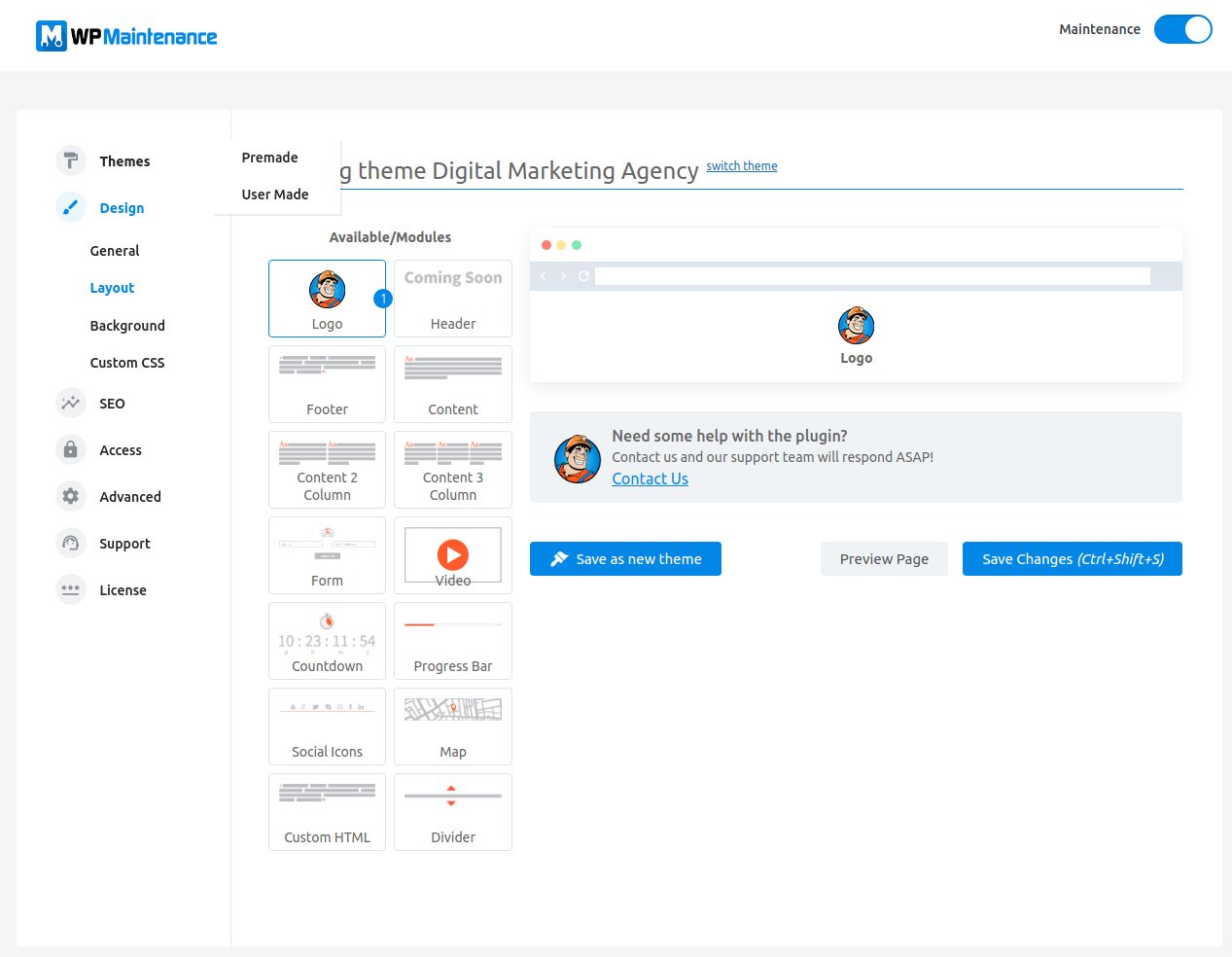 A simple control panel makes all this possible. Over 3.5 million top photos are available for your maintenance page. Drag-and-drop will save you time while creating a maintenance page. Each plugin has at least one option that blows us away when we examine its benefits. Users can subscribe to the newsletter and send emails even if they can't see every page. This plugin offers Google Analytics integration. This offers you instant stats. You can also hide pages. You can reroute traffic to other pages while upgrading the chosen ones.
WP Maintenance plugin is free and PRO. PRO has more advanced features. Don't underestimate the free version's potential.
2. UnderConstructionPage
When it comes to maintenance plugins, UnderConstructionPage provides everything you might want. This plugin allows you to choose the exact day on which the maintenance page will go live. You can also set the date that the maintenance page will be disabled. This useful function ensures that you won't overlook removing the "under construction" page.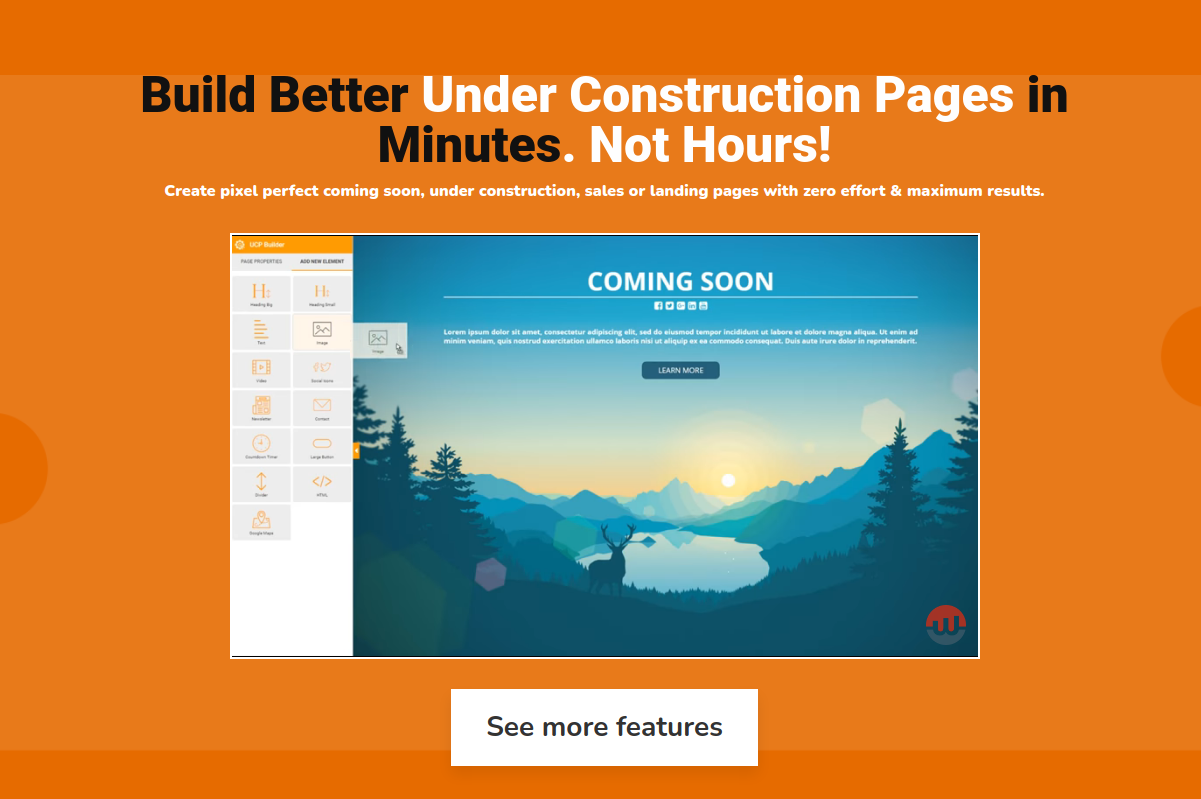 When it comes to running a successful website, one of the most crucial factors is the volume of traffic that comes to your site naturally. Even if your site isn't ready to go live just yet, you can still keep tabs on how it's doing with the help of Google Analytics and the UnderConstructionPage plugin. This plugin is fantastic because it does not require any coding skills on your part.
This add-on can be used using a simple drag-and-drop interface. That implies any project you can imagine can be realized with minimal effort. They have made it even easier for you if you do not have the time to make your own under construction page. There is a wide variety of business-oriented templates available. Each of the themes was developed with a certain style, website format, or market niche in mind. UnderConstructionPage can be connected to MailChimp, so you can continue to build your subscriber base even if you already use MailChimp.
3. Coming Soon & Maintenance Mode
The Coming Soon & Maintenance Mode plugin's admin area consolidates all the tools you'll need to set up a polished maintenance page on your own WordPress site or on the site of a client. Setting up maintenance pages for multiple websites at once does not necessitate the creation of multiple accounts. You may quickly activate or deactivate the coming soon page for any site with the help of the Coming Soon & Maintenance Mode plugin.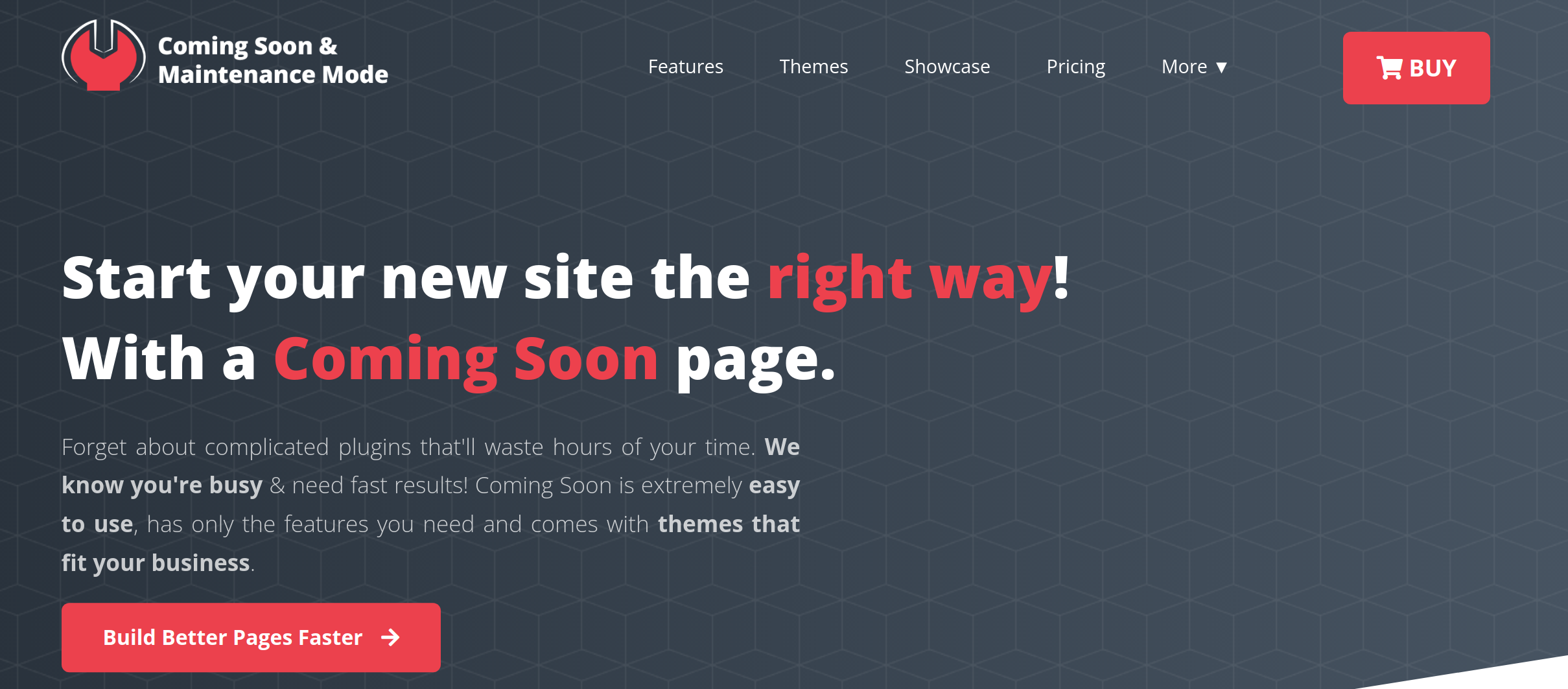 Another plugin that lays out everything you need to know to improve your site's visitor flow. While the website is still under development, SEO is still crucial. This helpful plugin makes it simple to see how a website will appear in organic search results. This selection provides substantial assistance in learning about and enhancing SEO. Sign-up forms, backgrounds, photos, social media icons, maps, videos, and more can all be included. The countdown feature is one of the most sophisticated additions to this plugin. The timer can be used to inform visitors as to when they can expect the site to be accessible.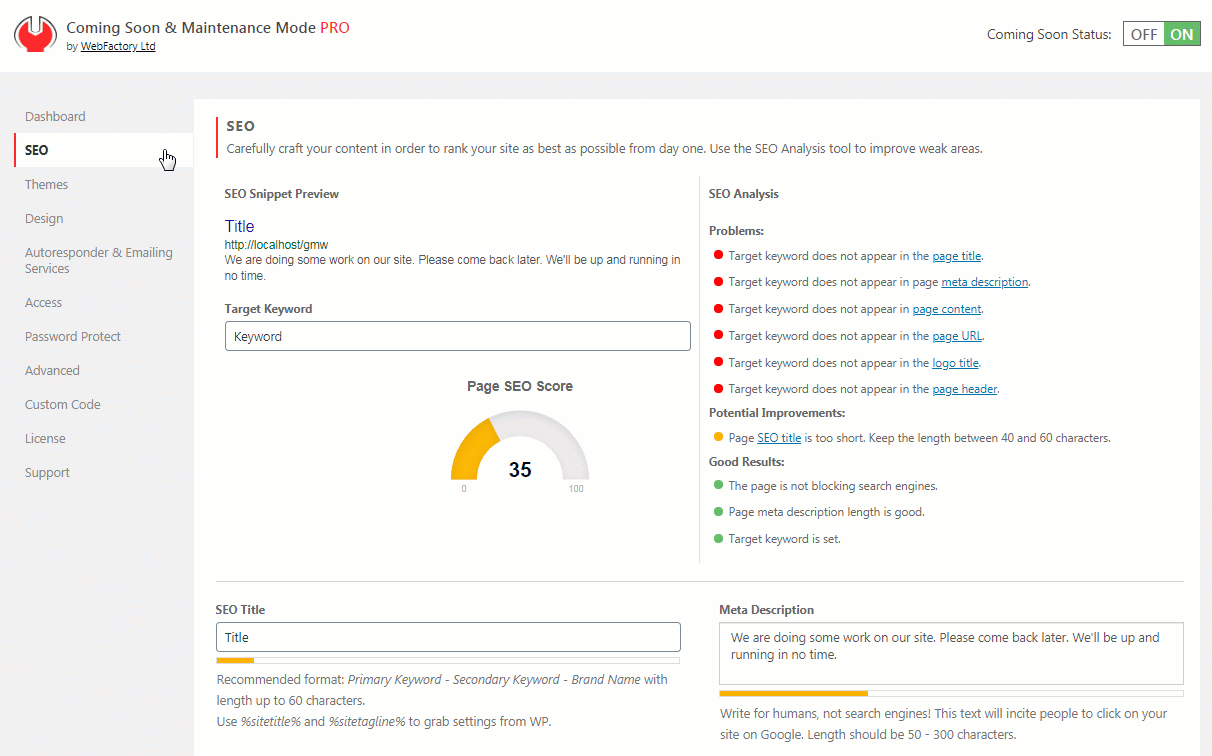 With their simple drag-and-drop editor, you can make a custom maintenance mode page in no time. They provide a wide variety of options for modification, letting you craft a look that is unique to your business and WordPress site. Headlines, text, and images can all be included. They made it simple for you to inform visitors about the status of the site and the time frame for its completion. You can customize the look of the site by altering the colors, fonts, and background.
Adding your company's logo is a simple way to let repeat visitors know they've found the right place. If you need an under-construction page up quickly, choose from one of over 20 pre-made layouts. The WP Maintenance control panel houses all the tools you may possibly require. The Secret Access Link functionality is a standout feature that helps set this plugin apart from the competition. This feature is easy to share the link with clients or anybody else you'd like to see the site before it goes live.