A properly configured WooCommerce website should never disappoint you and should motivate all your visitors to come back to you again. We believe that it is difficult to deal with all the shipments and everything else on your website by yourself, but there is always a solution. With the right choice, you will be able to get the most out of it by saving yourself time and headaches. That is why we want this blog to highlight a few of the best options currently available on the market for hosting your WooCommerce store with a focus on shipping.
Jem Plugins
A very popular plugin, Jem brings a lot of essential WordPress functions to WooCommerce and because of that Jem Plugins are our first recommendation, more precisely WooCommerce Table Rate Shipping and WooCommerce Order Export. With them, you will be able to improve your order data management, as well as the shipping process, via WooCommerce, a very popular eCommerce solution.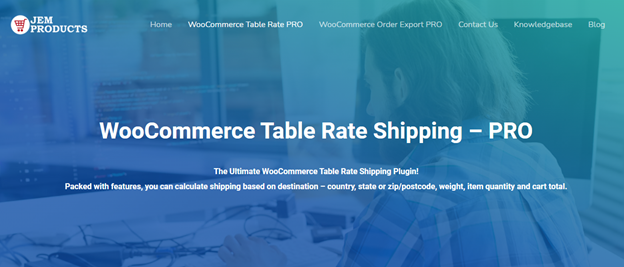 WooCommerce Table Rate Shipping will provide you with an awesome solution for your shipping rates on your WooCommerce orders. You can easily set it up so that when new shipping prices are introduced or any shipping policy changes, you will be able to adjust them immediately and make sure all shipping rates are changed automatically without having to manually update your shipping settings in multiple places. Also, it will set up different shipping prices for international and domestic orders. You will be able to import this data from the import forms in various order steps.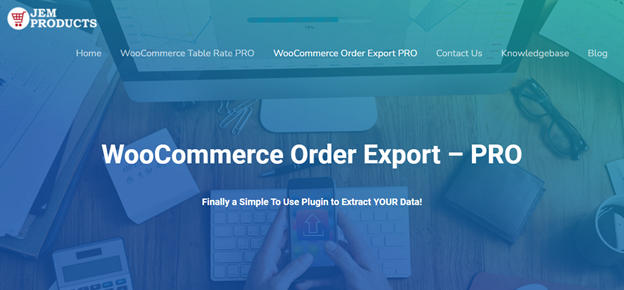 WooCommerce Order Export is a different, very useful plugin for order export. This plugin will let you save order details, such as order status, details for shipping charges, shipping quantities, items, and invoices, as well as shipping receipts and more. But that is not all. With WooCommerce Order Export you will be able to export the shipping costs as a CSV file, and later convert it into a Shopify native Table of Contents of your orders. This is a very handy option that will make it easier to understand the shipping costs and avoid unnecessary mistakes.
WooCommerce Ship Station Gateway

Our next recommendation is a plugin called WooCommerce Ship Station Gateway. With it, you will be able to generate shipping labels and customize them before they are sent, which will save you a lot of time. Additionally, you will be able to configure your shipping rate and all additional shipping charges you need for your WooCommerce orders. With this, it will make your WooCommerce orders as great as your store image, the coolest part of your store. Designed specifically for your WooCommerce order, this plugin is available for free. But be warned, there are some limitations to this plugin.
Free Shipping Label

You will be able to enhance transaction income by displaying your clients exactly how close they are to free delivery with Free Shipping Label. If you are here to find a way to notify your visitors and customers when they are getting close to qualifying for free shipping, then you have come to the right place. This plugin will encourage your many customers to increase the number of products in their carts. In addition, by sending this notification, you will be able to reduce your cart abandonment rates, increase average order values, and provide your customers with a much more pleasant shopping experience.
WooCommerce Weight-Based Shipping

The last recommendation is the weight-based shipping plugin which is free. This plugin will become the best choice to use if you want to ship items with weight, but still do not want to give out that you are not exactly sure how much weight your packages are. For calculating shipping charges, this plugin works nicely. That is why you have to set up Weight-Based Shipping. With the help of this plugin, you can make so many more shipment conditions as necessary for various order locations, sizes, and balance categories.
Conclusion
When it comes to your eCommerce, shipping plugins are crucial. Therefore, you should work on it as much as possible and progress with it as much as possible. As you could read yourself, you have several great options in front of you. However, we would like to emphasize once again that these two Jem Plugin options are great, and we believe that they are enough for you to progress further. You can try them out for yourself and see how well they fit you, but we're sure you will be delighted.