OPPO has presented an expanded list of devices that will be among the first to receive an update to the new version of the firmware ColorOS 12 based on the Android 12 operating system. The list includes models whose owners will soon receive both a stable build and access to a beta version.
The company noted that the availability of the latest firmware will depend on the specific region. However, starting in February 2022.
ColorOS 12 Download For All Oppo Phones
The ColorOS 12 beta will be presented for the following models: OPPO Reno5 F, Reno4 Pro, Reno4, Reno4 F, F19 Pro, F17 Pro. A month later, the update will be available in test mode for the next wave of gadgets, which will include OPPO Reno5 Lite, Reno4 Pro 5G, Reno4 Z 5G, Reno4 Lite, A94, A93, A53s 5G.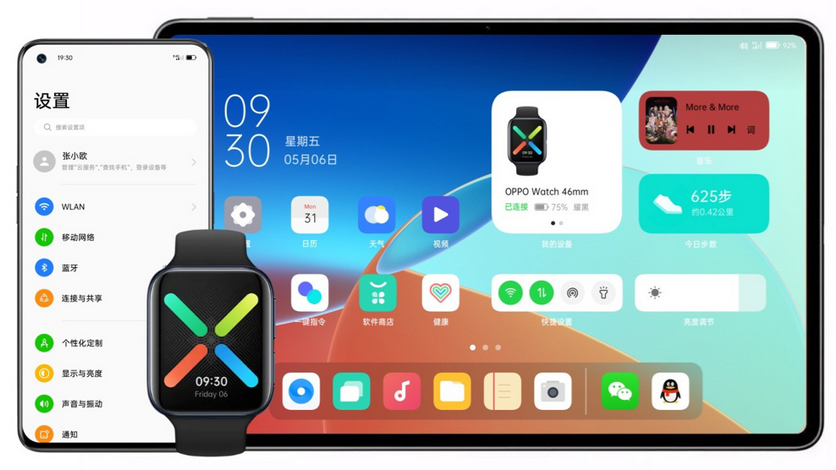 In addition, the stable version of the firmware will be distributed among residents of different regions from January 17 to 20:
January 17: OPPO Find X3 Neo 5G (France), Reno5 5G (Hong Kong, China)
January 18: OPPO Reno6 Z 5G (Cambodia, Thailand, Vietnam, UAE), Reno5 Pro 5G (India, Thailand), Reno5 Pro (Pakistan), Reno5 Z 5G (UAE), F19 Pro + 5G (India)
January 20: OPPO A73 5G (Italy, Spain, UAE, Saudi Arabia)
ColorOS 12 has improved animation and artificial intelligence engine, and increased performance. Also, the smart sidebar for accessing selected applications has been redesigned, the screen broadcast to the PC, new Omoji avatars have appeared.
Read More: [Update Jan 4] MIUI 13 Download For All Xiaomi Phones 2021-2022