Introduction
A virtual sales room is a private, open area where vendors can communicate, interact, and haggle with prospective customers. For interactive sales, a virtual sales room serves as a customized, living resource that includes proposals, case studies, testimonials, white papers, and much more.
In a safe website or online resource, virtual sales rooms provide customers with a streamlined and comfortable shopping experience. Buyers can easily access and consume the documents you send to them.
Overview
If you want to build virtual sales rooms with contracts, calendar links, videos, payment links, and much more, the best choice for you is Heybase. This tool will help you track engagement metrics such as opens and comments and get email notifications about activity from prospects.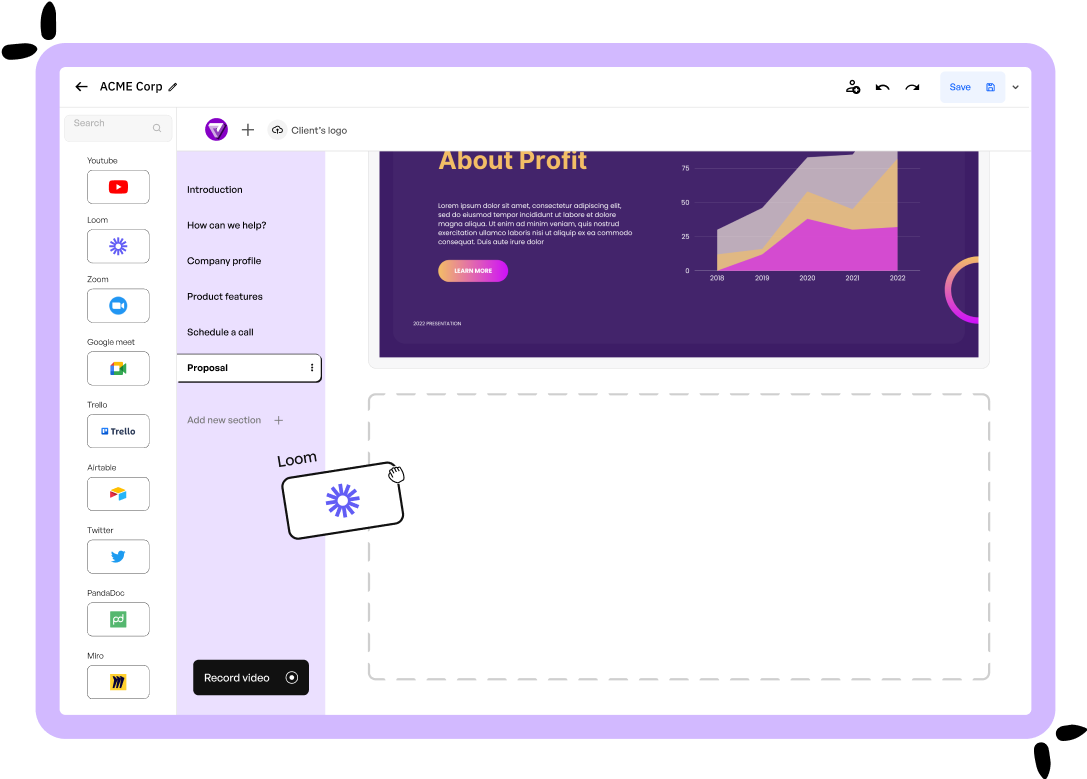 It is a great choice for marketing agencies, SaaS, and sales managers. Also, Heybase offers integrations with Google Docs, Google Slides, PandaDoc, Trello, and YouTube.
Features
The drag-and-drop editor helps users build a virtual sales room to pitch prospects anytime. You can pick from many embeddable blocks and integrate contracts, calendars, proposals, and much more. You can also record and embed videos in your sales room.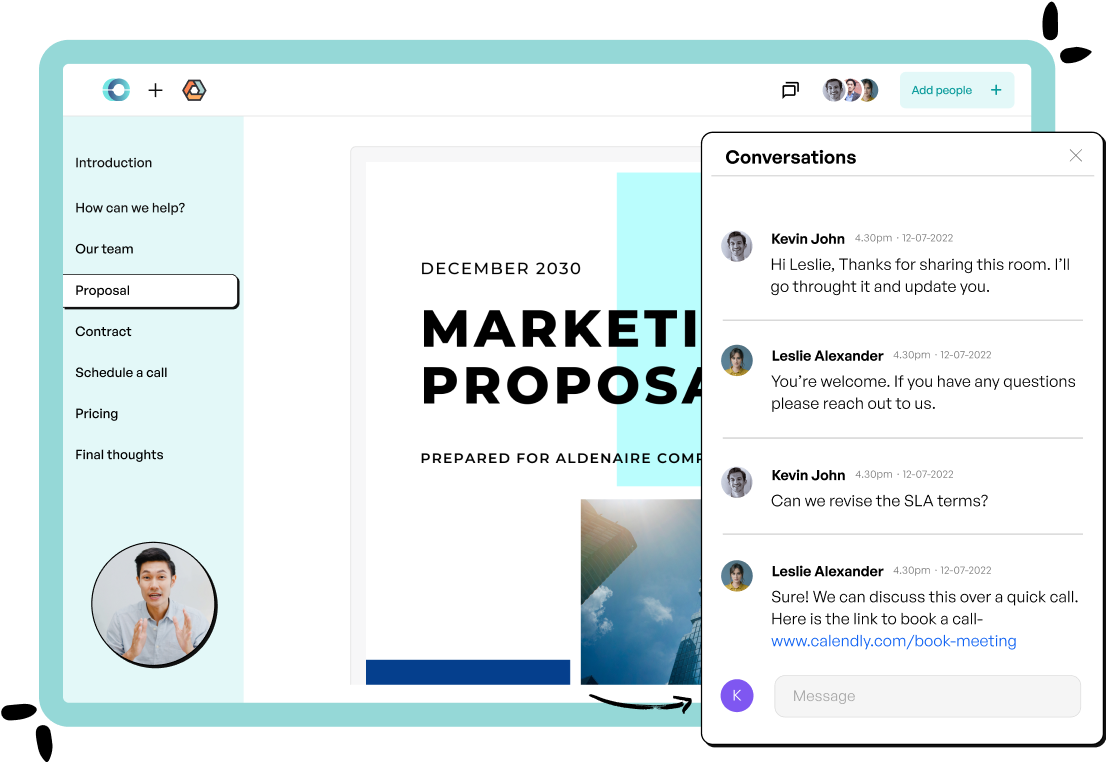 Additionally, you can share proposal microsites, virtual deal rooms, and smart sales decks. After you finish up, you will get a shareable link you can send straight to your prospects. Access to Haybase is possible without an account, so your recipients can enter the sales rooms instantly. The main dashboard lets you keep track of user activity including new opens, comments, or actions.
In the salesroom, your prospects can submit questions and remarks. You can set up email notifications to monitor correspondence and reply as soon as you can. In order to ensure that someone is always available to advance the transaction, Heybase also allows you to add numerous team members to a salesroom.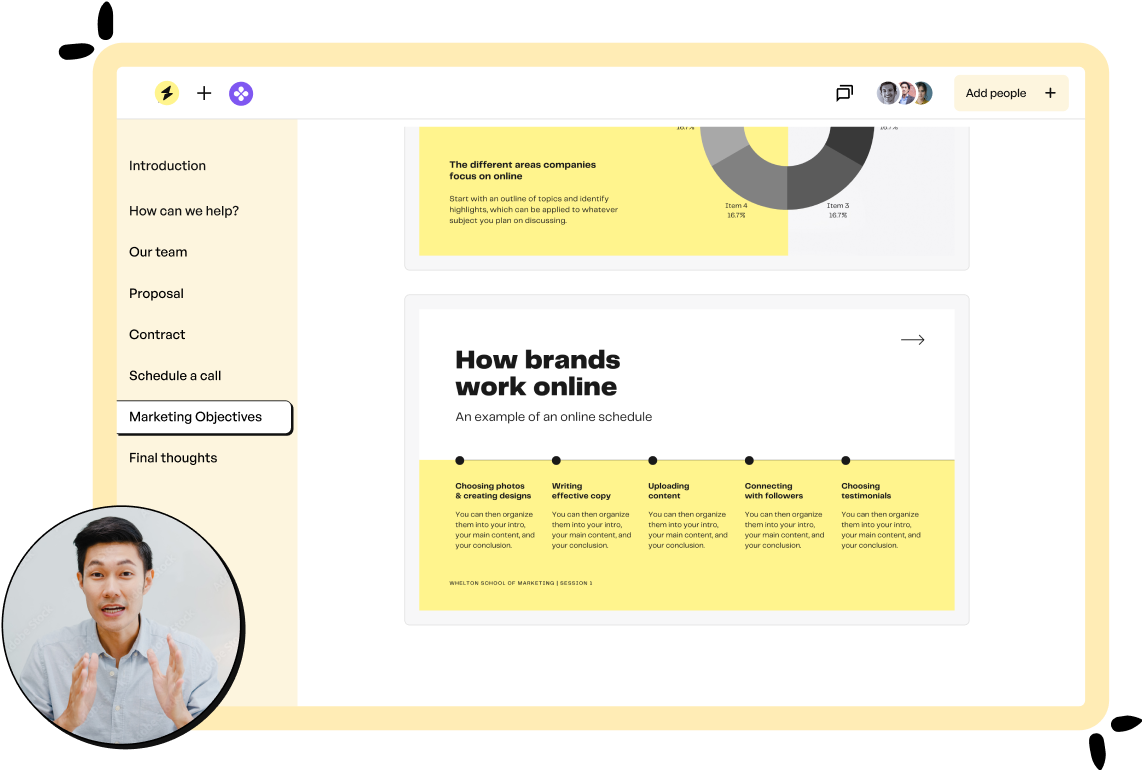 Additionally, you have access to the real-time activity log, which allows you to monitor the performance and engagement of all active sales. From there, you may view in-room activity timestamps, comments, and other real-time statistics. In addition, Heybase delivers predictive insights to identify prospects that require additional attention and those that are more likely to close.
Plans
All plans included in this offer provide you with lifetime access to Heybase, all future Essential and Growth plan updates, the ability to upgrade or downgrade between licenses, and a 60-day money-back guarantee.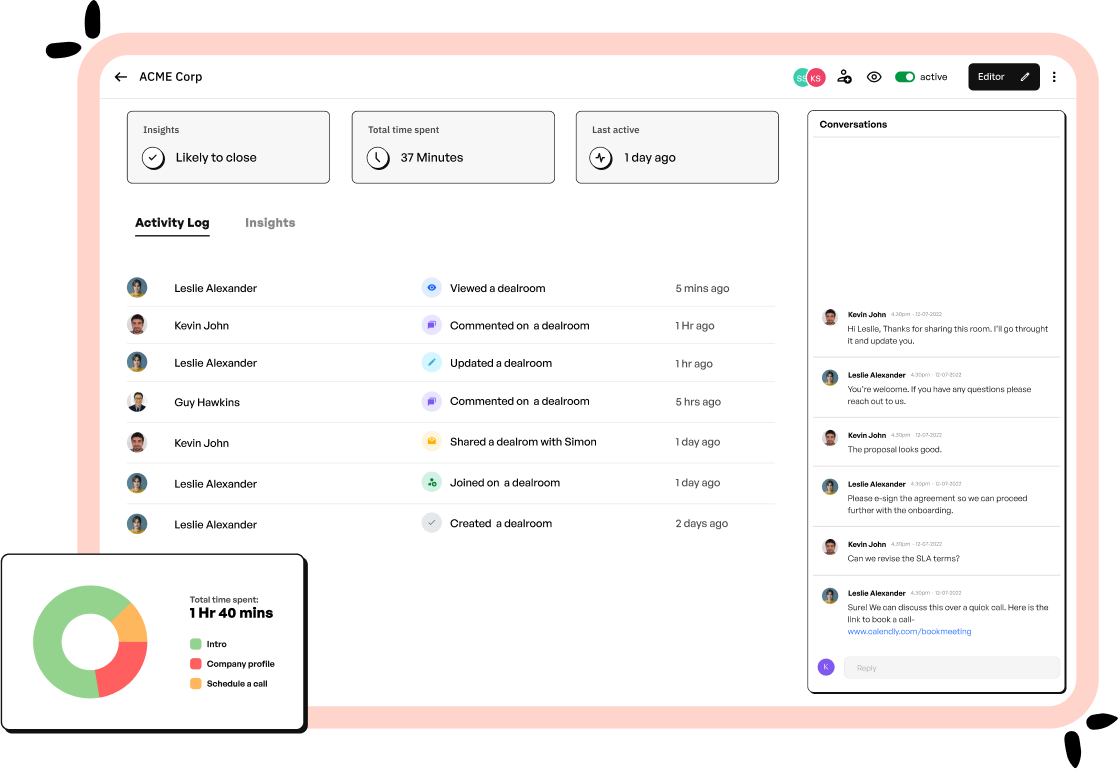 Features included in all plans: drag-and-drop room builder, embed anything, collaboration, external collaborators, magic link login, Zoom, Calendly integration, advanced analytics, video narration, and unlimited guests.
Essential Tier 1 license costs $69 for a one-time purchase and comes with 5 internal users and 50 active rooms. Growth Tier 2 license costs $179 for a one-time purchase and comes with 20 internal users, unlimited active rooms, a custom domain, and branding removal.
Conclusion
Heybase is a great tool that will help you create digital sales rooms and sell virtually. This will ensure you close deals faster and increase your revenue, as well as build relationships.