The network has new details about the launch line of discrete graphics cards from Intel. This time, insiders have named detailed memory configurations of four future new products at once, the release of which is expected this year.
According to the source, the flagship of the Intel Arc series will be equipped with 512 execution units (EU). The novelty is credited with eight video memory chips with a total volume of 16 GB with a 256-bit bus and a bandwidth of 512 Gb / s. The model with 384 EU, in turn, will get 12 GB of VRAM and a 192-bit bus (384 Gb / s).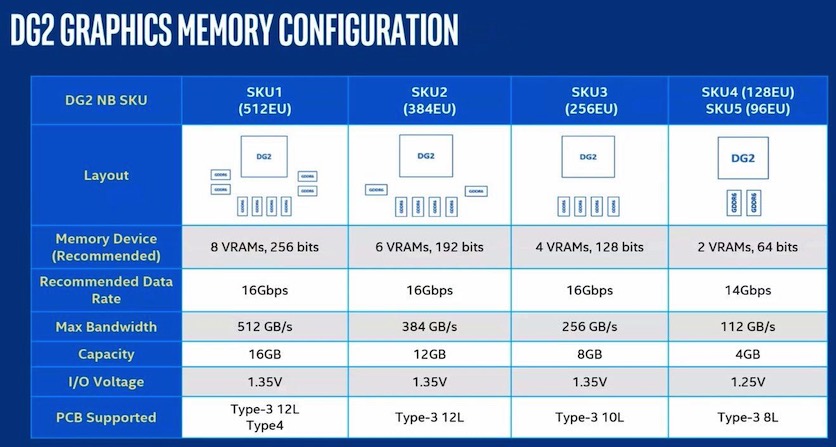 More affordable graphics accelerators with 8 and 4 GB of memory and bus width reduced to 128 and 64 bits, respectively, will probably be positioned as entry-level gaming solutions. In addition, insiders previously reported on the upcoming Intel DG2-96EU model (6 GB, 96 bits, 128 execution units), but it was not included in the published list.
The company has not yet disclosed the date of the presentation and the price of new products.