Fans of Rockstar Games have been waiting for years from the studio for announcements that are not related to already released games, and finally got what they wanted. The company has officially announced that it is working on a new part of Grand Theft Auto. The developers did not reveal any details about the future title, but shared news about the new version of GTA V.
Representatives of Rockstar Games admitted that support for GTA V turned out to be incredibly long – against this background, fans managed to literally fill up the studio with questions about the new game. However, so far the company has only stated that the development of GTA VI is already in the active phase – which can already be considered an announcement. The authors of the franchise added that, as before, with the next part of the series they want to surpass their past accomplishments.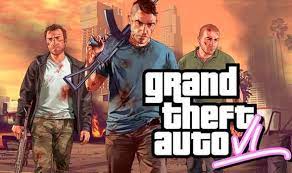 In the meantime, Grand Theft Auto VI hasn't got a release date, Rockstar invites fans to mark March 15 on their calendars, the day GTA V will reach next-generation consoles. The authors of the game recalled that the action will receive a number of technical improvements, including accelerated loading and support for ray tracing. In addition, PS5 owners will be able to pick up a copy of the game for free for the first three months after release.
PS4 and Xbox One users will be allowed to carry over the progress of the single-player campaign and GTA Online characters to the new version. By the way, the multiplayer part of the action will also be updated: now players can skip the GTA V prologue to immediately go online, as well as receive start-up capital and one enterprise. The latter feature will also be available for existing characters if the account owner rolls back progress.
Rumors about GTA VI have been circulating online for a long time. Rockstar fans even found a hint of a possible release date in Take-Two's financial report. The company expects its total annual revenue to grow by 14% in 2024 – gamers have suggested that this should be due to the release of a major project, that is, the new Grand Theft Auto.