The innovative development was proposed by researchers Manuel Zahn and Armagan Ahmad Khan from the Technical University of Munich in Germany. They invented 3D cameras with haptic feedback bandages that allow them to see in complete darkness.
It is difficult for people with visual impairments to navigate in the surrounding space. The most popular tool that helps them is the cane. It allows you to detect objects in close proximity, but it cannot determine the presence of distant obstacles.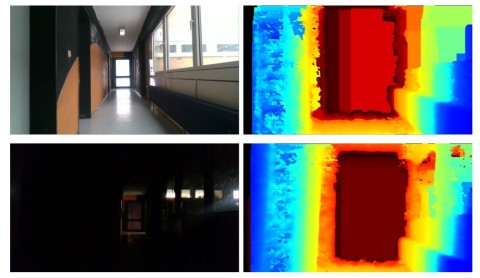 The new device uses multiple infrared cameras inserted into 3D-printed glasses. They allow you to capture a stereoscopic image, which artificial intelligence uses to create a three-dimensional map of the surrounding area. The use of infrared radiation allows the glasses to work even in complete darkness.
The armband includes 25 vibrating actuators to help users determine how close or far they are from an obstacle. The closer the user comes to the object, the more intense the device begins to vibrate.
The first test showed the effectiveness of the device in overcoming the planned obstacles at the level of 98%. Five participants were able to successfully complete the required route. After three passes, they showed even better results and began to move faster.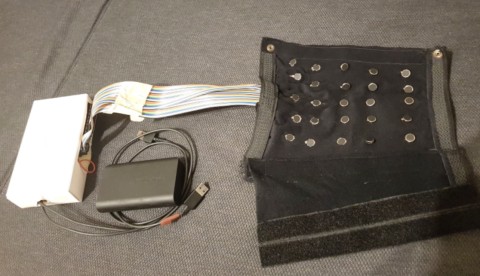 As a guide, scientists used the Microsoft Kinect system, a camera for Xbox consoles that was responsible for recognizing the movements of players. The developers promise that their camera and device in the assembly will be much smaller and cheaper than the solution of the Redmond company.
It is not yet known when the invention may appear on the market, but the new technology is of great interest because, unlike many analogs, it does not use headphones and does not block the user's other senses.