Creating an online business has become fairly easy, and more and more people are learning how to do it. With the right tools, you can create a fully-working website in a day. WordPress and its eCommerce plugins have helped online stores grow immensely, as now most stores also have websites where they offer their products.
As WordPress works based on plugins that add additional features to the website, there is a wide selection of plugins that can basically do anything you need. You just have to find the right ones.
This list should help you find the right tools to grow your online business without having to spend huge amounts of money on it. All of these tools are free, with some of them having premium versions with more advanced features. But for a smaller business, the free versions are more than enough.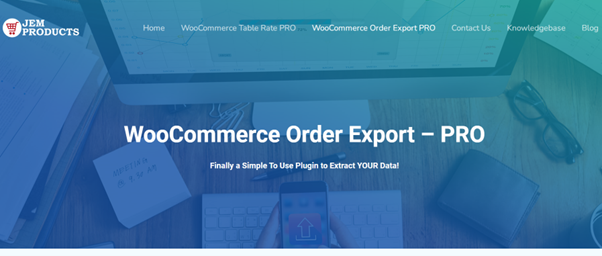 This plugin does as its name suggests, it helps you export orders from your website. That may sound simple and irrelevant, but it's not. Exporting orders so you can better analyze them, helps you keep track of what your buyers want. Knowing what your buyers want is key to building your business. The WooCommerce Order Export plugin is simple to use and has a lot of features that enable you to get the exact data you need even on a set schedule. You can precisely select and filter your data, choose how that data is exported, and even reorder the columns as you need them.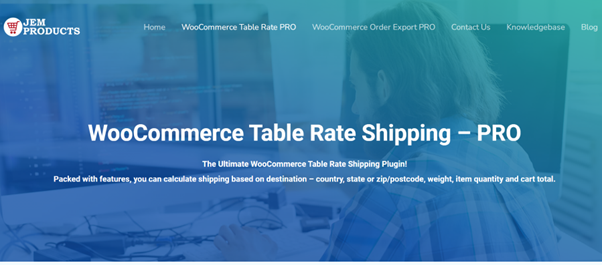 A lot of online businesses rely on shipping their products to customers for profit but calculating shipping costs can get a bit complicated. This plugin can help you with that. Adding WooCommerce Table Rate Shipping Pro helps calculate shipping costs almost instantly. You set up different zones and set tax rates on them, then the buyer gets the shipping cost calculated depending on his zone, item count, item costs, etc. You set up everything once, and that's it.
What if your website doesn't rely on shipping its products, but on selling digital goods? We got something for that too. Easy Digital Downloads is a free plugin designed to make selling digital goods simple. Doesn't matter if it's eBooks, digital art, or even WordPress plugins, this will help you. This plugin helps you set up download pages, payments, customer accounts, and everything other that you may need. It's got tons of useful features for selling digital goods online. You can check out their website here.
Here is another plugin focused on selling digital goods, and more. Cart66 is designed to contain everything you may need in one plugin, so you don't have to worry about searching for additional add-ons if you're missing something. You can receive payments and send receipts, manage your inventory, access analytics, automatically set up product pages, and all of that secure without any need for more add-ons. Learn more about this plugin here.
WP Simple Play is a simple-to-use WordPress plugin that sets up payments on your website. It has 10+ payment methods and it can be set up in minutes. It's completely safe for the buyers to use with their Stripe-verified servers. This plugin includes different types of payments like donations, recurring payments, subscriptions, and setting custom amounts. Learn more about this plugin here.
This is a simple and powerful online store plugin that you can install on your new or existing website. WP EasyCart will enable you to sell any type of goods online, doesn't matter if it's digital or physical. It offers safe payment gateways so your customers won't be worried about spending money on your website. You can add unlimited products, and integrate your website with shipping providers for better delivery. For the full description visit here.
Every business needs good marketing to grow. Even something as simple as a subscription-based email service can go a long way in helping you grow your business. You can use Mailchimp to create a newsletter or send product recommendations to your customers. Having a newsletter where you share news from your website helps you engage with your customers and keeps them coming back for more deals. Learn more here.
HubSpot is another marketing tool, but with more features designed to grow your business. HubSpot is an all-in-one marketing platform that contains different aspects of marketing that you can use. It helps you engage with your customers and learn more about what they want, but also realize the mistakes on your website and how to fix them. You can communicate with customers through a live chat or through email. It's also very beginner-friendly, so don't worry about having to study it too much. Check out what it's premium options have to offer here.
No matter what your website is about, SEO is something you have to take care of. Search engine optimization helps you grow the reach of your websites, so your website gets more traffic. Good SEO usually leads to better sales too, as the visitors usually know what they're looking for. SEO is a big part of websites, but it can be a bit complicated. Yoast SEO is the number one plugin for making SEO seem easy. It's very beginner-friendly, but learning some SEO yourself too will go a long way. With something like this, it's usually worth paying for the premium product, check it out here.
Bottom line
Creating an online store has become way easier than it seems. WordPress and its plugins make it super easy to create a new website even without any prior knowledge.
Using the right plugins helps you grow your business or just run your website more easily. Exporting and analyzing orders with WooCommerce Export Orders, calculating shipping costs with WooCommerce Table Rate Shipping, creating an online gallery of your art with Easy Digital Downloads, running your marketing campaign with MailChimp or HubSpot, etc. All of these things are just made so much easier with these tools.