Intel 12th generation cpu alder lake has line-up in CES 2022. in this edition they added bunch of new cpu models such as  12600K, 12700K, and 12900K. Intel Core i3-12300 is a 65W TDP processor and Ryzen 3 5300G is also a 65W based processor. Here in this article share with you a small comparison of Intel Core i3-12300 vs AMD Ryzen 3 5300G
AMD Ryzen 3 5300G, for those of you who don't know, is an OEM-only APU. This means, this particular chip is not available to buy in retail and its availability is limited to partner OEMs for their pre-built machines. But the Core i3-12300 vs Ryzen 3 5300G is still a pretty good match-up, one that we think will tell us which is the better entry-level CPU to consider for your next PC.
Let's take a quick look at the specifications of each CPU to see what of these units bring to the table:
Specification
Intel Core i3-12300
AMD Ryzen 3 5300G
CPU Socket
LGA 1700
AMD AM4
Cores
4 (4P + 0E)
4
Threads
8
8
Lithography
Intel 7 (10nm)
TSMC 7nm FinFET
Base Frequency
3.5GHz
4.0GHz
Boost Frequency
4.4GHz
4.2GHz
L3 Cache
12MB
8MB
Default TDP
60W
65W
Max. Operating Temperature (Tjmax)
NA
95°C
Memory Support
DDR4 3200MT/s | DDR5-4800MT/s
Up to 128GB
DDR4 up to 3200MHz
Up to 128GB
Integrated Graphics
Intel UHD 730
Radeon RX Vega 6 Graphics
Read More: Intel Pentium Gold G7400T vs AMD Athlon Gold 3150GE: Best Budget CPU Compare
Price and Availability
AMD Ryzen 3 5300G is not available in the market in separate basis, it only comes with pre-built pc or machines. it also known as OEM processor.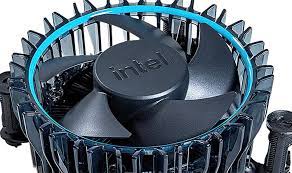 he Intel Core i3-12300 is priced at $143, making it quite an affordable CPU to consider for an entry-level productivity build. Intel Core i3-12300 comes with lates RM1 Cooler and it will work smoothly in Intel 600 series chipset motherboard LGA 1700 socket type.