The results of testing the new 12th generation Intel mobile processors, namely the Core i5-12500H and i7-12700H models, have appeared on the Weibo social network. Both turned out to be more productive than the competitive AMD Ryzen 7 5800H and even the flagship of the previous generation Core i9-11980H.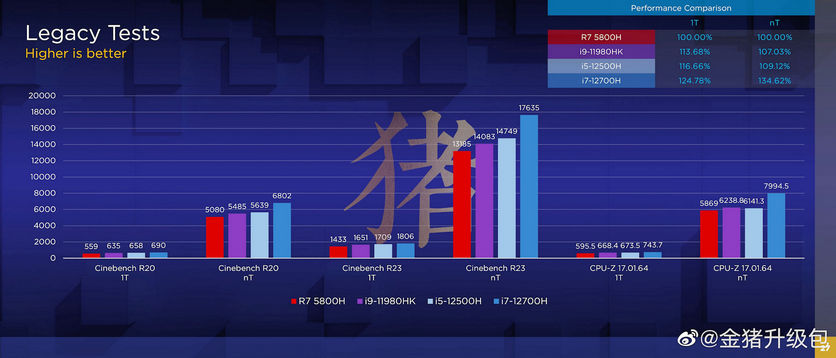 The Intel Core i7 12700H processor is a 14-core (20 threads) solution with a base frequency of 3.5 GHz and a maximum frequency of 4.7 GHz. The Intel Core i5-12500H includes 12 cores (16 threads) running at up to 4.5 GHz. By comparison, 12th generation flagship models can operate at up to 5 GHz.
Based on Cinebench R20, R23, and CPU-Z synthetic benchmark results, the Intel Core i7-12700H outperforms the octa-core (16-thread) AMD Ryzen 7 5800H by an average of 25% in single-threaded mode and 35% in multi-threaded mode. The Core i5-12500H also outperforms the competitor, although not by as much of a performance gap. Its performance is as close as possible to the Core i9-11980H.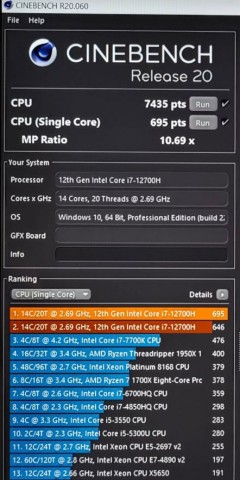 The first laptops based on 12th generation Intel Core processors were introduced in early January at CES 2022 and will go on sale in February.