OnePlus likes to present itself as an innovative smartphone manufacturer. Think, for example, of the unique OnePlus Concept One from 2020. This device was equipped with an invisible camera – by using glass that can change color, you cannot see the camera when it is not in use. The Chinese manufacturer seems to have even more technological feats in store for the camera system.
This is apparent from a patent that OnePlus has applied for for a so-called magnetically rotating camera. It is not a pop-up camera as the company has applied in the past, including the OnePlus 7 Pro . This time it concerns a 180˚ rotating camera that is placed on the back of the phone. Will this camera technology be applied to the OnePlus 11 Pro?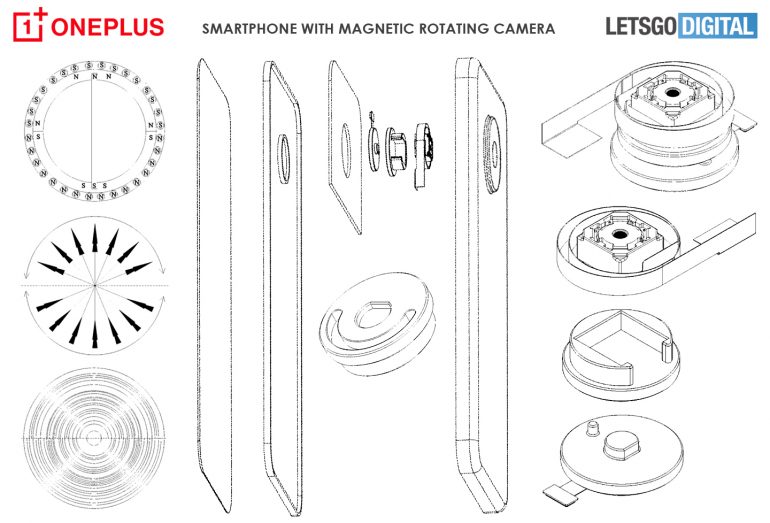 Highlights
180˚ magnetic rotatable camera
Capture images from different angles
Advanced anti-shake system
Allows slow shutter speed
OnePlus rotating camera smartphone expands photo and video possibilities
At the end of 2020, Shenzhen OnePlus Technology has applied for a patent in China for a 'Camera module and electronic equipment. The documentation was approved in June 2021 and also submitted to the World Intellectual Property Office (WIPO) for the worldwide protection of the patented technology.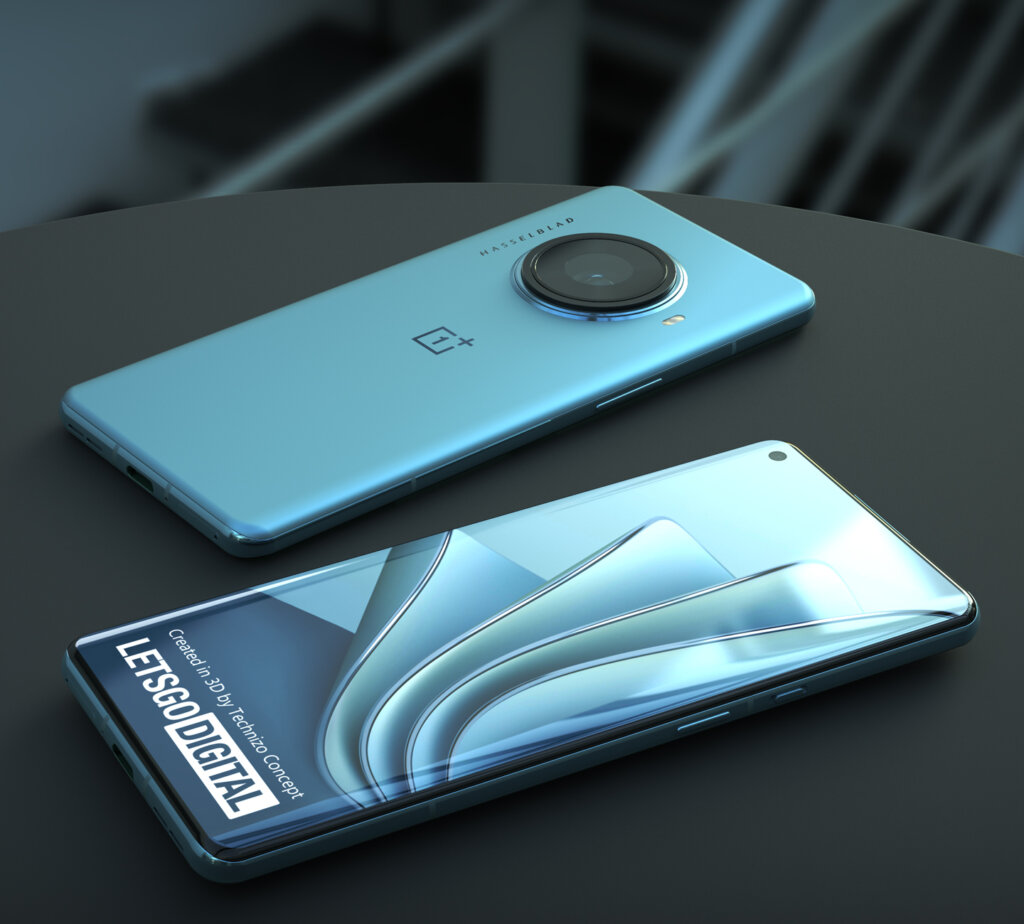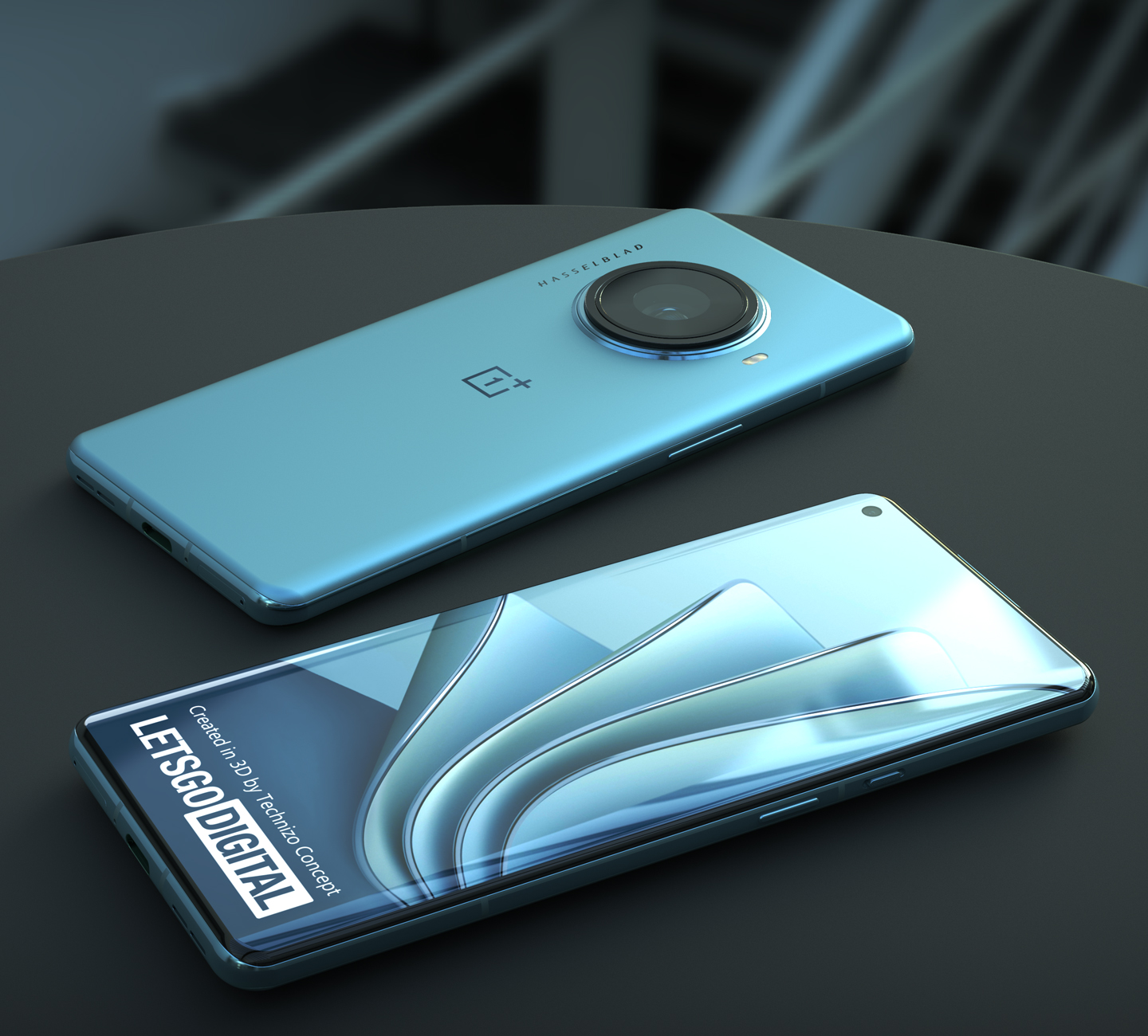 It is a OnePlus smartphone with one large camera on the back. It is a rotating camera, with which the user can take photos and video recordings under a unique viewing angle.
To better visualize the patented technology, graphic designer Parvez Khan, aka Technizo Concept , made a series of product renders for LetsGoDigital of this unique OnePlus camera smartphone. The 3D images are made on the basis of OnePlus' patent documentation.
Rotating recording mode & Anti-shake system
The camera only protrudes slightly from the housing. The camera rotates on its own axis, so that it does not protrude further from the housing during rotation. Several magnets are used, which ensure that the camera system can rotate 180˚. This creates various new user options.
The 180 rotation of the camera allows the user to easily change the composition to shoot from difficult angles – without the photographer having to maneuver into the craziest positions. The idea seems to come from mirrorless cameras with a tilting screen .
The rotating camera also enables additional options in the field of videography and panorama photography. To make these features possible, OnePlus will develop a special rotating recording mode, as described in the documentation. Details about this unfortunately remain unknown.
Note to publishers :  The 3D product renders of the OnePlus smartphone with magnetic rotatable camera are created by graphic designer Parvez Khan, aka Technizo Concept. The images are based on a patent filed by Shenzhen OnePlus Technology. This product is not for sale. You can use the copyrighted images for your own website, YouTube and/or social media channels, please be so respectful to include a clickable source link in your publication.