Repainter is an Android application and it is made for theming Android 12 and Android 12L operating system. Repainter was available for pixel devices but XDA Senior Member has port out this tool and now its finally work any custom ROM devices.
Here you can download latest Repainter apk for Android 12 and Android 12L
What is Repainter?
Repainter is dynamic color palette create according to the current wallpaper you save on your home screen.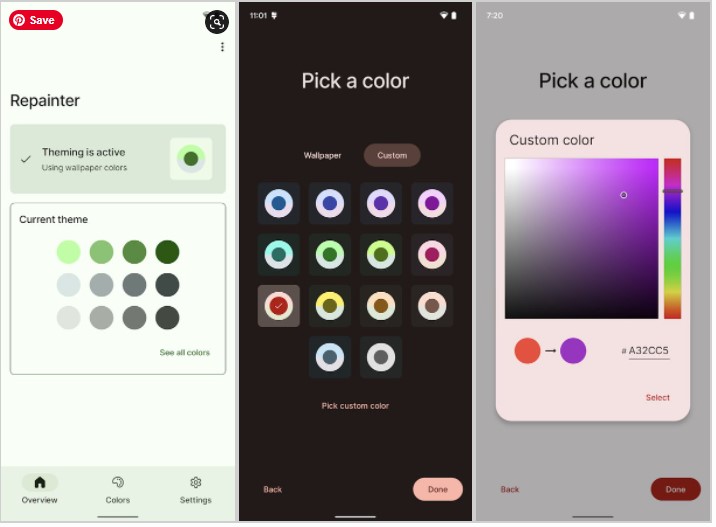 However, there is no option for custom user inputs in Google's algorithm. This is exactly where Repainter comes in. The app aims to unlock the full potential of dynamic coloring, from picking colors outside of the current wallpaper to altering the brightness as well as colorfulness parameters.
Repainter Apk Download for Android 12 and 12L
Here you can download latest version of Repainter apk:
Repainter works with all Android 12 ROMs, including OEM skins like Samsung One UI, Xiaomi's MIUI, and OxygenOS from OnePlus. Keep in mind that a handful of manufacturers use their own colors instead of the Material You colorset, hence the system UI might not be themeable on some devices.