Ugreen has unveiled the new HiTune T3 fully wireless earbuds. They have support for active noise cancellation, and given the case, a single charge lasts up to 24 hours. In the first days of sales, they will be available at a halved price. You can buy Ugreen HITune T3 TWS.
UGREEN HiTune T3 is made in the form of intracanal plugs with interchangeable silicone tips of different sizes. 
UGREEN HiTune T3 Driver Size
They use 10mm, dynamic drivers, with SuperBass bass boost technology. One of the features of the model was the support for active noise reduction with a reduction in ambient sounds up to 25 dB. There is also a transparency mode that allows you to hear everything around without removing your headphones.
When you open the case, the headphones automatically enter pairing mode, which allows you to quickly establish a connection with them. For synchronization, the latest version of Bluetooth is used – 5.2. Touch control, with the help of touches, you can stop and start playback, answer calls, turn on the transparency mode and call the voice assistant.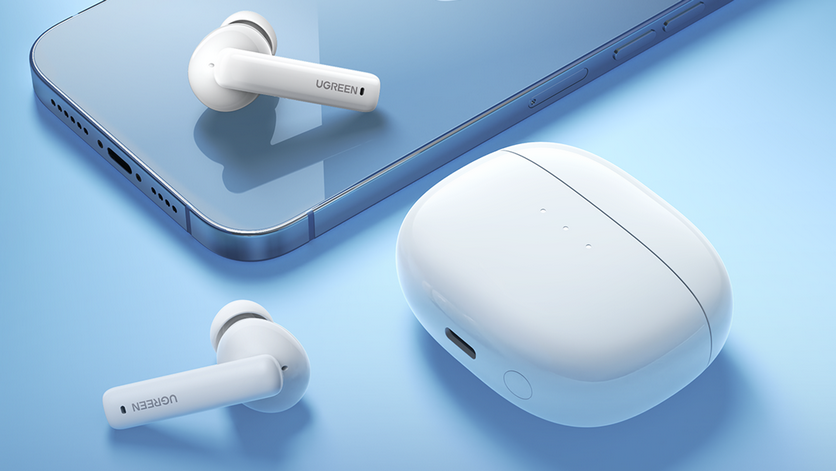 On a single charge, the headphones work up to 7 hours, and taking into account recharging from the case, the total autonomy is 24 hours. In addition, they are protected according to the IPX5 standard, so even light rain is not afraid of them.
Read More: Intel Core i5-12400 Overclocked up to 5.2GHz Clock Speed
UGREEN HiTune T3 Buy Price
From January 17 to January 21, the headphones, including a $5 coupon from a seller, will be available at a reduced price of $34.99 instead of $75.90.
Read More: Boat Rockerz 330 Vs 335 Comparison: Which one Best?